Orkney rated Britain's best place to live in terms of quality of life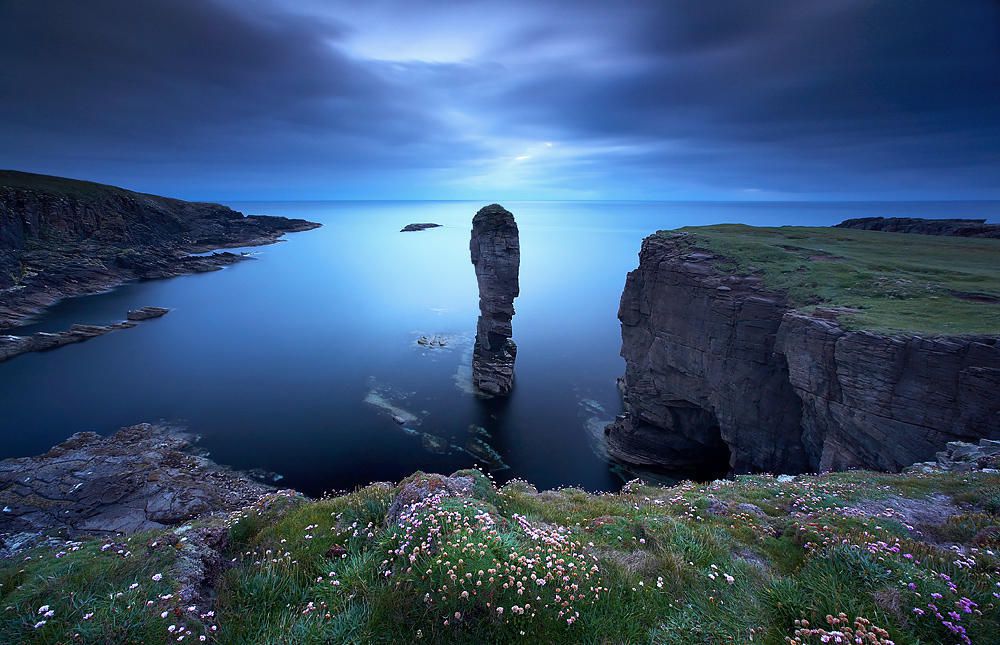 Tend to walk in The Orkneys with head down and forward against the wind which ups the sensations of 'voices in the wind.' Nice enough place and who knows with climate change it may turn semi-tropical in time which will no doubt lead to hellish rises in the cost of a house to say nothing of the creation of a new Kirkwall in the spirit of the Big Apple. Next stage will be the hen/stag parties setting sail in Viking fancy dress from Thurso. You have been warned.
best place to live
Is that because of the lib dems?
Orkney is represented in the House of Commons as part of the Orkney and Shetland constituency, which elects one Member of Parliament (MP), the current incumbent being Alistair Carmichael. This seat has been held by the Liberal Democrats or their predecessors the Liberal Party since 1950, longer than any other they represent in Great Britain.
In the Scottish Parliament the Orkney constituency elects one Member of the Scottish Parliament (MSP) by the first past the post system. The current MSP is Liam McArthur of the Liberal Democrats.[119] Before McArthur the MSP was Jim Wallace, who was previously Deputy First Minister.[120] Orkney is within the Highlands and Islands electoral region.
What was the strong Liberal tradition in the North of Scotland, is something very different to the modern Liberal Democrats. The most famous politician from Orkney and Shetland is Jo Grimmond
Joseph Grimond, Baron Grimond, CH, CBE, TD, PC (/ˈɡrɪmənd/; 29 July 1913 – 24 October 1993), known as Jo Grimond, was a British politician, leader of the Liberal Party for eleven years from 1956 to 1967 and again briefly on an interim basis in 1976.
Grimond was a long-term supporter of Scottish home rule; and, during his leadership, he successfully argued that the Liberal Party support the abolition of Britain's nuclear arsenal.
Island politics is very different to UK politics, and even most Scottish politics, and at local government levels, it is the Independents who hold sway.
When the last Scottish budget was passed, Liam Arthur and Tavish scott, rebelled against their own party, in order to protect Ferry subsidies (though that didn't stop Willie Rennie trying to claim credit for something hehimself had voted against).
Orkney has an amazing amount of facilities, in part because of the fact we're an island (or rather group of islands) so it's not so easy to just get in the car and drive an hour or so to the next city.
Mainland Orkney is very well set up with great places to eat, fabulous independent shops, hugely talented craftspeople, museums, cinemas (plural if you include the pop-up ones) swimming pools, a brand new hospital, 2 great and very well regarded secondary schools, great small primary and junior schools, a college and part of the wider University of the Highlands and Islands, a world leading renewables industry and research centre, a viking cathedral, Orkney Library, the most Northern record shop (Grooves) and much more.
Plus of course the beaches, the history, the archaeology, neolithic remains so fabulous they are a World Heritage Site, music, theatre (often excellent amateur) comedy, festivals from the folk festival to the classical St Magnus festival, the science festival, the storytelling festival and more, amazing winter storms with winds that knock you over, still cold days with not a cloud in the sky, long summer days when the sun never really sets, lush green fields and hills, huge sea cliffs and so on. And the wildlife, from puffins to Orcas and everything inbetween.
And that's before you consider the character of our smaller isles, each of which very different from the next.
On the other hand, yes we do have problems because no place is ever truly perfect. We have fuel poverty because despite producing more energy than we actually need we also have to pay a levy on our tariff for the cost of getting electricity back here. Orkney has the lowest level of unemployment in Scotland but a high number of the jobs are seasonal and low wage, so the mean average wage is slightly misleading. Travel to and from Orkney is very expensive, and whilst residents do get discounts it's still a significant problem. And ironically there is a significant shortage of houses to rent at the moment, partly because there is so much going on and we need to house the workers building the new hospital and the care home.
I moved to Orkney from York in October 2014, having lived before then in Newcastle, Preston and Blackpool. I can't imagine I'll ever want to live anywhere else. I do, from time to time, yearn for streets with shops I've not been in before and when that happens I'm lucky enough to be able to arrange a visit South, usually after 3 or 4 days I'm more than ready to be home in my little cottage that overlooks 3 islands and the Atlantic, and from where I can see the Northern Lights
Orkney council Strategic Reserve Fund stood at £207 million in 2017. It increased by £27 million over the previous year. At least someone did something sensible with the money from oil.