Unexplained Wealth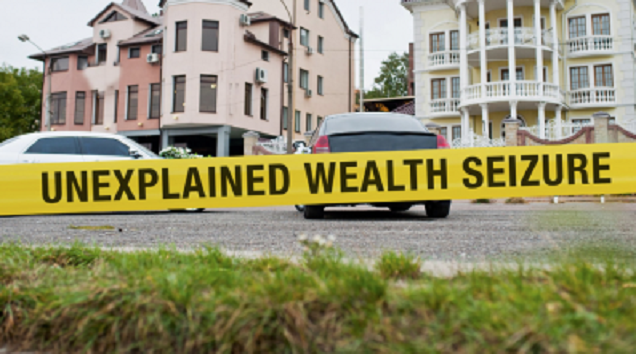 There is now an important provision
of the Criminal Finance Bill
that introduces a powerful new weapon
into the anti-corruption arsenal:
Unexplained Wealth Orders.
This follows action already taken in
Australia and Ireland.
The provision specifically targets red flag situations where a person buying expensive items,
like property or jewels,
doesn't appear to be wealthy enough
to make the purchase.
It could be a politician in Russia
or a small business owner in Brussels
who buys a multi-million pound property
in central London.
If the person has links to serious crime or access to public money, then the authorities can act.
The UK law enforcement agencies can now use an Unexplained Wealth Order to investigate the source of that money, and, if it is found to be corrupt money, more easily return it to those from whom it has been stolen.
Last year it was seen London properties
worth a total of £4.2billion (US$5.4 billion)
that were bought by individuals
with suspicious wealth.