Hatred, Ridicule or Contempt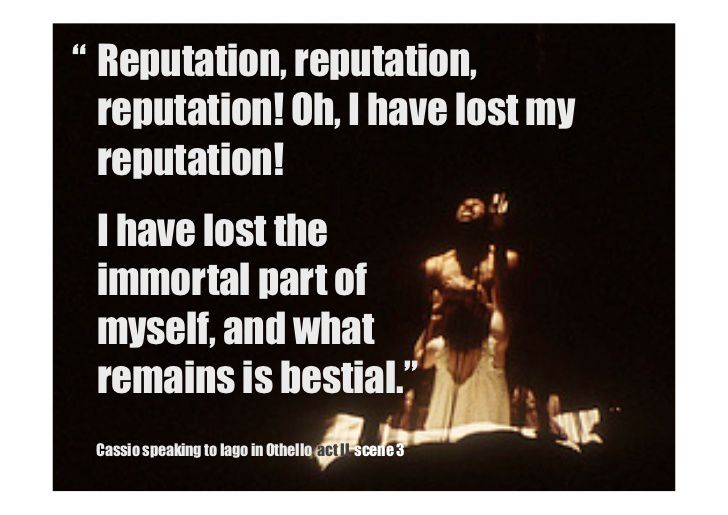 Reputation, reputation, reputation !
O, I have lost my reputation !
I have lost the immortal part of myself,
and what remains is bestial !
Shakespeare, Othello
In this new, modern, technology, internet world
it is the importance of reputation
that when lost or challenged
could then eventually destroy the success
of even those that had apparently
ruled for some time.
In this era where trust has been eroded
reputation is now also punctured.