ksi vs logan paul
Video blogging titans Paul and KSI will go head-to-head in the ring in Manchester and had came to blows at an explosive press conference.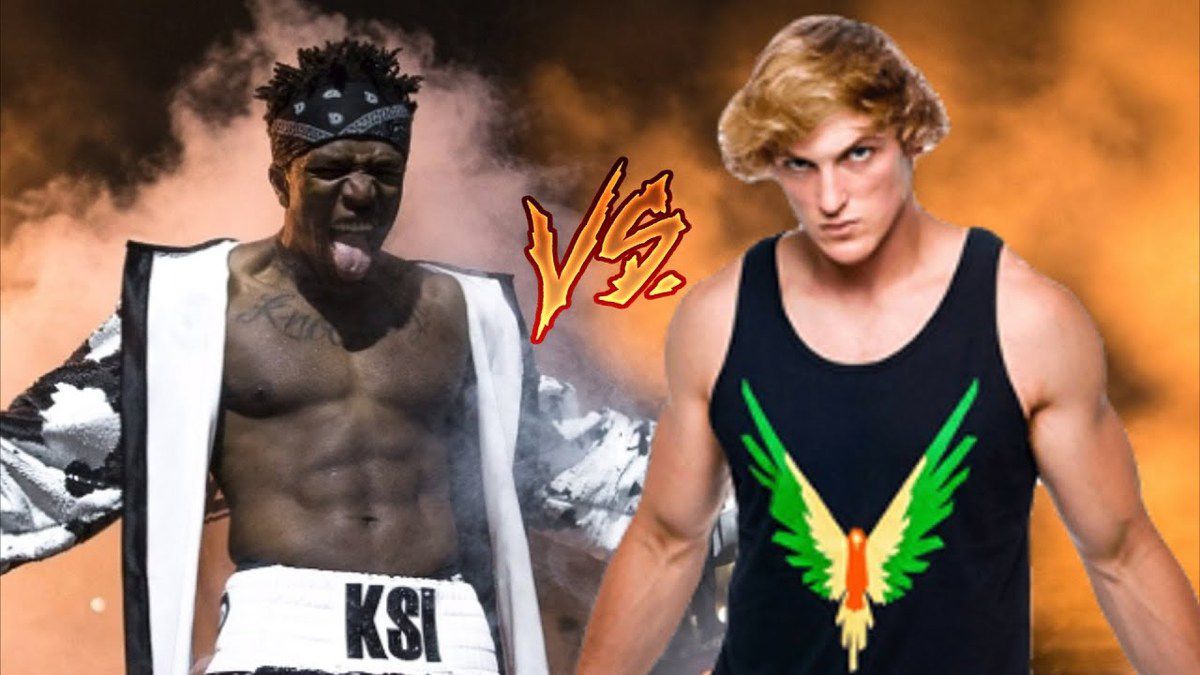 On August 26th of last year, the Mayweather vs. McGregor live stream fight became the second biggest pay-per-view event of all time, with 4.3 million viewers. Earlier this year, YouTube stars KSI and Joe Weller boxed during a free live stream with a viewership of 1.6 million. The success of these matches have prompted a massive dual–KSI versus Logan Paul.
These are two of the biggest creators on YouTube. KSI boasts over 17 million subscribers, and vlogger Logan Paul sits just shy of 18 million. Due to the high profile of this fight, the status quo of the internet may be at stake
1.Viewership
Viewership will likely soar into the millions. Each press conference video leading up to the fight has amassed at least10 million views, with millions more spread out across highlight reels and reaction videos.
The current online stream record is held by the World Cup final, with a reported peak live concurrent viewership of 9.2 million. The KSI/Paul event has the potential to break that record, but since the official stream will be behind a paywall, official views may suffer. It is likely however, that total viewership will still be huge through pirated free channels.
2. Revenue
It's difficult to reliably estimate how many online fans will pay the $8 virtual ticket. Both creators have made their fame through free services like YouTube and Twitch, so it will be interesting to see the conversion rates. However, assuming even five percent of their fanbases (1.8 million people) pay the fee, the Manchester Arena (ticket packages offered between £34 and £516) is sold out, and the pair receive some sponsorship deals, the total revenue will be in the tens of millions.
3. Mainstream vs. Internet Stars
Over the last ten years, YouTubers have gone from little-respected "wannabe" stars to veritable A-list personalities. Some chose to make the jump from online to mainstream media, but many, like KSI and Logan Paul, have embraced their internet fame. For a mainstream comparison, take the Floyd Mayweather vs. Connor McGregor fight from last year. It attracted 4.3 million viewers at $100 each, with many more pirating the match. This was one of the most high-profile mainstream boxing matches in the last decade.
By contrast, KSI/Paul is much less expensive, and has a gargantuan following. Many believe that KSI vs. Paul will be the biggest event in YouTube history, and if this is the case it may solidify the legitimacy of internet success once and for all.
4. The birth of a new trend?
The internet is famous for starting viral trends. In 2011, planking, the jovial practice of laying rigidly in unusual and funny places, took off. Millions took pictures of themselves laying on walls, in airports, and at the mall. Then there was the Harlem Shake, which exploded in popularity in 2013. There are thousands of videos of groups from the military to school classes to mainstream celebrities dancing with wild movements and crazy props to the short music clip. The boxing trend may not go viral in the same sense, but it may be starting a new type of trend.
In February, KSI's fight with Joe Weller attracted 1.6 million live views, and has accumulated over 20 million views since then. Before the upcoming August 25th fight, there will also be a match between the younger brothers of KSI and Logan Paul. If this and the larger KSI vs. Paul fights are successful, we may see many more internet stars duking it out in the ring.