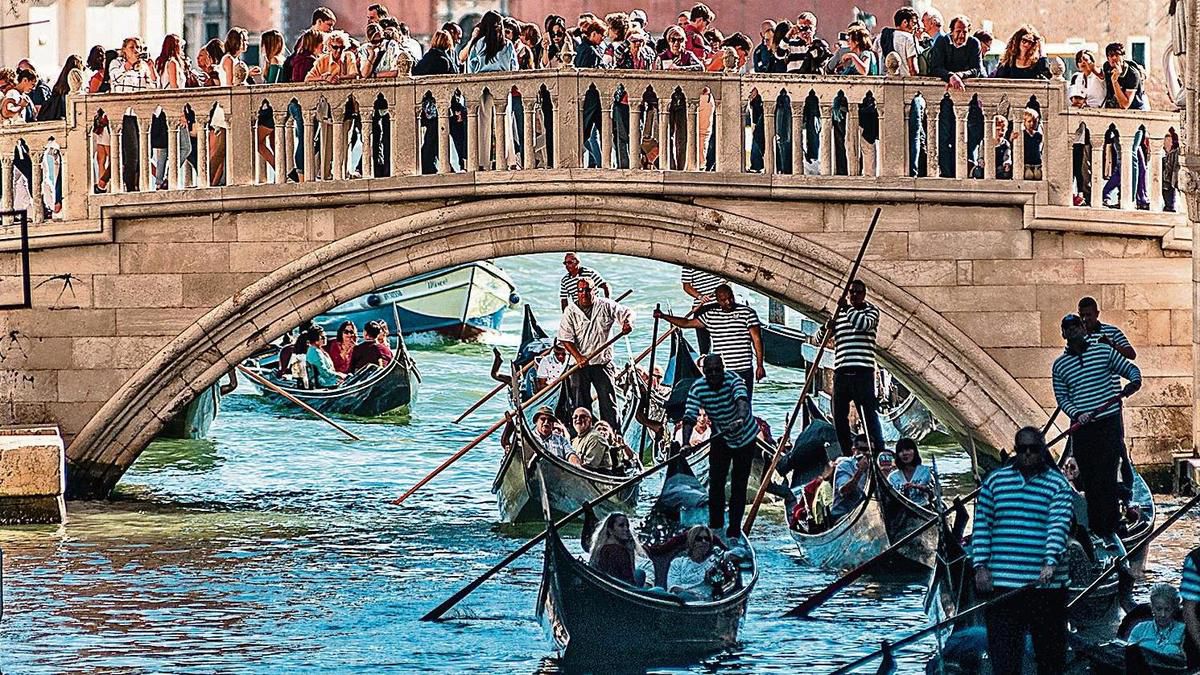 Tourism is heralded as an economic saviour, but the fact is that, unlike other economic activities, its negative consequences in environmental and social aspects are more complex and hidden.
It can be just as damaging as industrial activity, with the difference that productive jobs are more stable, better paid and less likely to produce inequality.
Industrial scale tourism is a plague and quite the opposite of what tourism should be: fun, inspiring and authentic.
But it's only at that point where a good number of jobs are created.
living in a tourist hotspot is to avoid going into the centre of my own city for months at a time.
It's not the individual tourists that are a problem here but the giant gangs led by a tour leader who force people with pushchairs and wheelchairs off the roads, block up the bridges by forming clumps taking photos, peering into 'historic' rooms where people are living and working, and so on.
The situation could be eased by making groups more considerate and polite, and on an organised tour that should be fairly easy - liaise with the tour operators, and don't issue any more coach permits to those who ignore the requirements to be considerate.
Tourism brings money and jobs to cities – but can also damage residents' day-to-day lives, culture and heritage
The most obvious solution to the problem of too many tourists is to spread them over a larger area
Overcrowding is such a localised issue that even in a city apparently at breaking point,
Many cities compound the problem by promoting only a small number of sites – often the obvious ones.
Tourists can be dispersed by boosting less popular attractions and developing new ones.
Encouraging visitors outside of peak times of day, season and year similarly lessens their impact. If marketing alone doesn't work, arrival limits and pricing adjustments might do the job