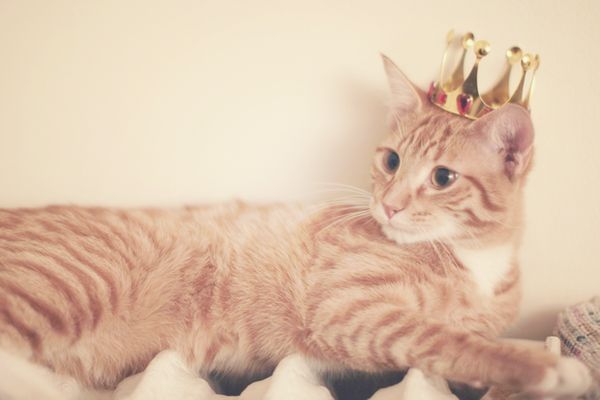 THE QUEEN 

I am the Queen of all the Kittens. 

I am the Queen ! the Queen ! 

Come, all you kittens and cats. 

Hear what I have to say. 

To-morrow I give a grand party. 

The party will be in my palace. 

You are all invited from the biggest to 
the littlest, from the oldest to the
young-est, from the blackest 
to the whitest. 

So wash your paws and shine your fur. 

Forget your naughty tricks and do not 
one of you dare be late to your Queen's 
party. 

To-morrow at one o'clock.