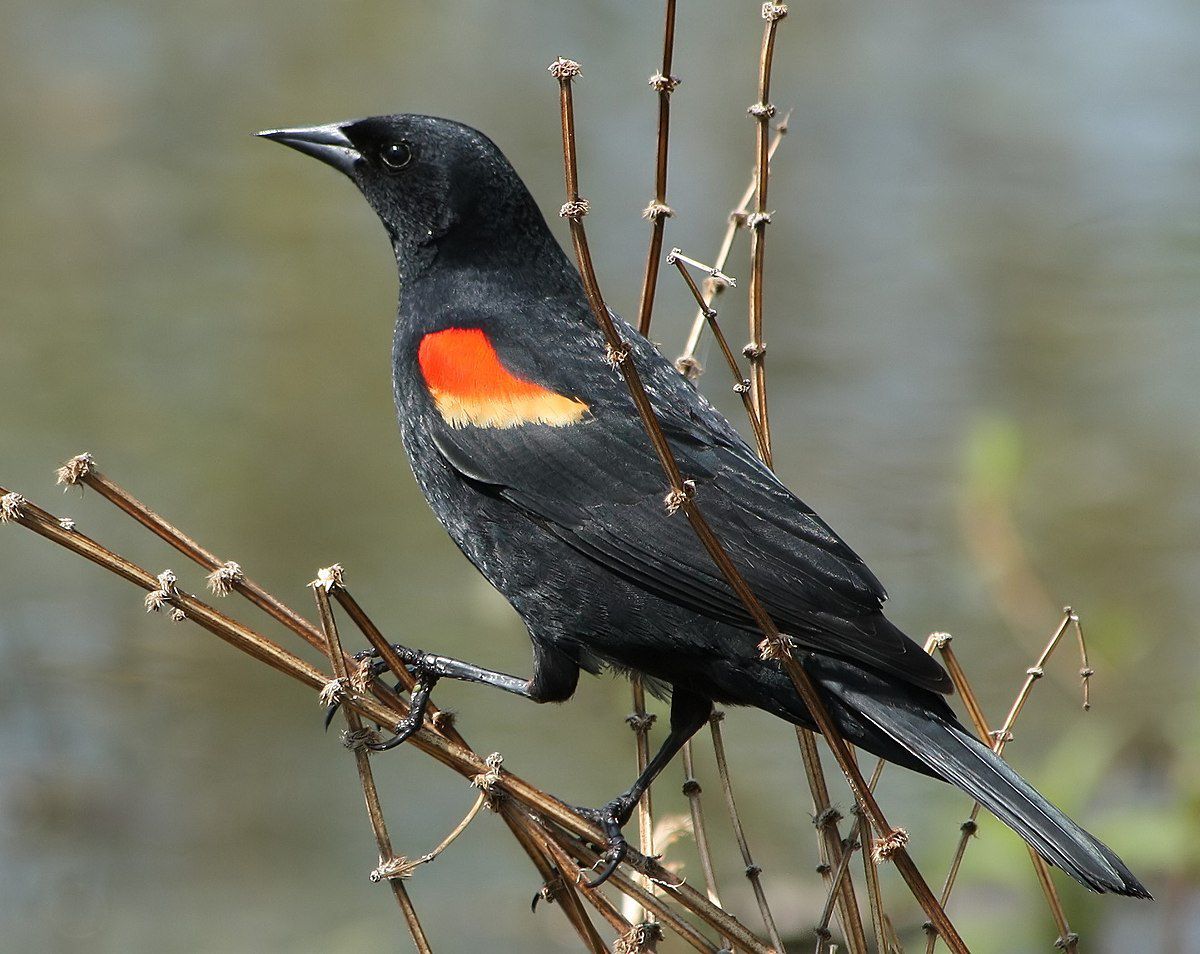 A bird's motives are sometimes hard to fathom.
Is it breeding or is it feeding; is it feeling aggressive or playful?
The male Red-winged Blackbird wears his feelings on his shoulder.
The positions of his brilliant red epaulets reveal to us and other redwings whether he is looking for a mate or already has one; whether he is on his territory or is feeding socially.
A flash of color, an angle of a shoulder, a thin line of yellow feathers: these things tell us so much.