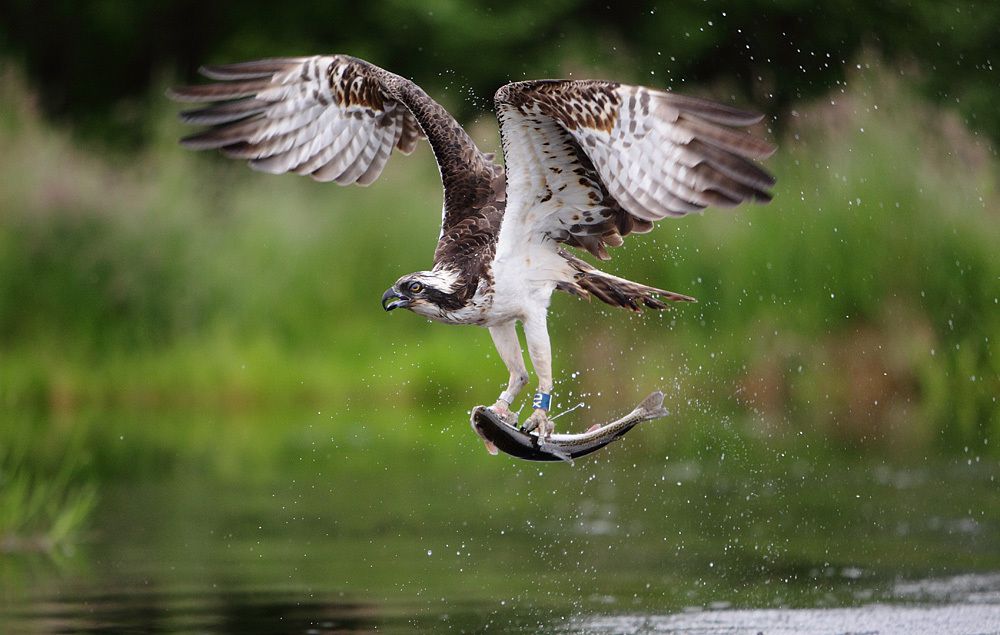 The mighty Ospreys are one of the best known birds of prey in the Cairngorms National Park.
Although still relatively uncommon in Scotland, they are not a naturally rare bird and it is thought that as many as 1500 pairs could breed in Britain and Ireland.
All over western and southern Europe persecution and egg-collecting has led to their extinctions.
But the good news is that they are coming back, with lots of help from the Scottish population.
Chicks from Scotland have been relocated to Rutland Water down in England and most recently to the Urdaibai Estuary near Bilbao.
Scottish Ospreys fly via Spain on their way to or from West Africa during their annual migration.
They leave the UK around September time and generally return to Scotland in April.