The White Willow.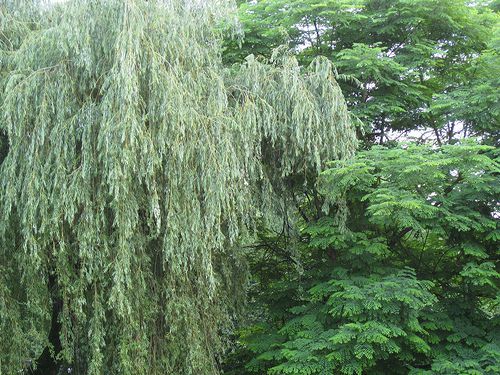 The White Willow is common along tiver banks in Britain.
It is an erect, comparatively large tree, growing sixty to eighty feet high.
The leaves are two to four inches long, very slightly toothed, and are narrow and pointed at the tips.
The tree is called "white" because the hairy nature of the leaves gives it a white appearance.
The wood is used for making chip baskets.