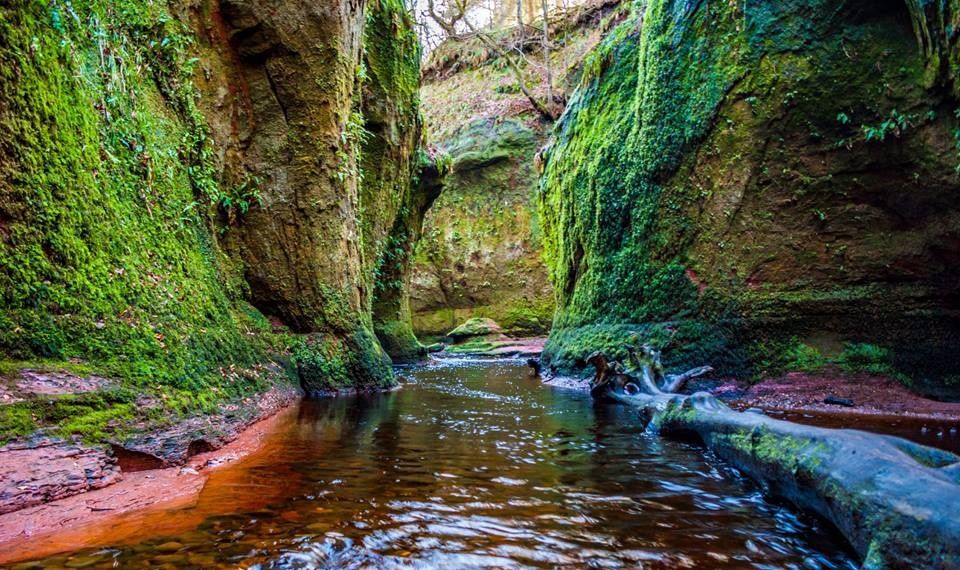 The Devil
The Devil is an important figure in Scotland, as a wealth of proverbs, placenames and nicknames go to show.
Among the many picturesque placenames of Scotland the Devil finds his Elbow, his Staircase, two Cualdrons and even a Beeftub.
He is known variously as the Earl of Hell, the Big Brindled One, the Auld [old] Man, the Bad Man, the Black [swarthy] Man, the Auld Chiel [lad], Auld Hornie, Auld Clootie or Cloots 9a reference to cloven hoofs) and in Gaelic Muc Mhor Dhubb [The Big Black Pig].
The last of these points to a strange and little-known Scottish cultural phenomenon: the High-land taboo on pork-eating.
Strangely perhaps, in a country where wild boar survived until the late 17th century pigs were not often kept or eaten in the Highlands, and indeed were somehow associated with the Evil One.