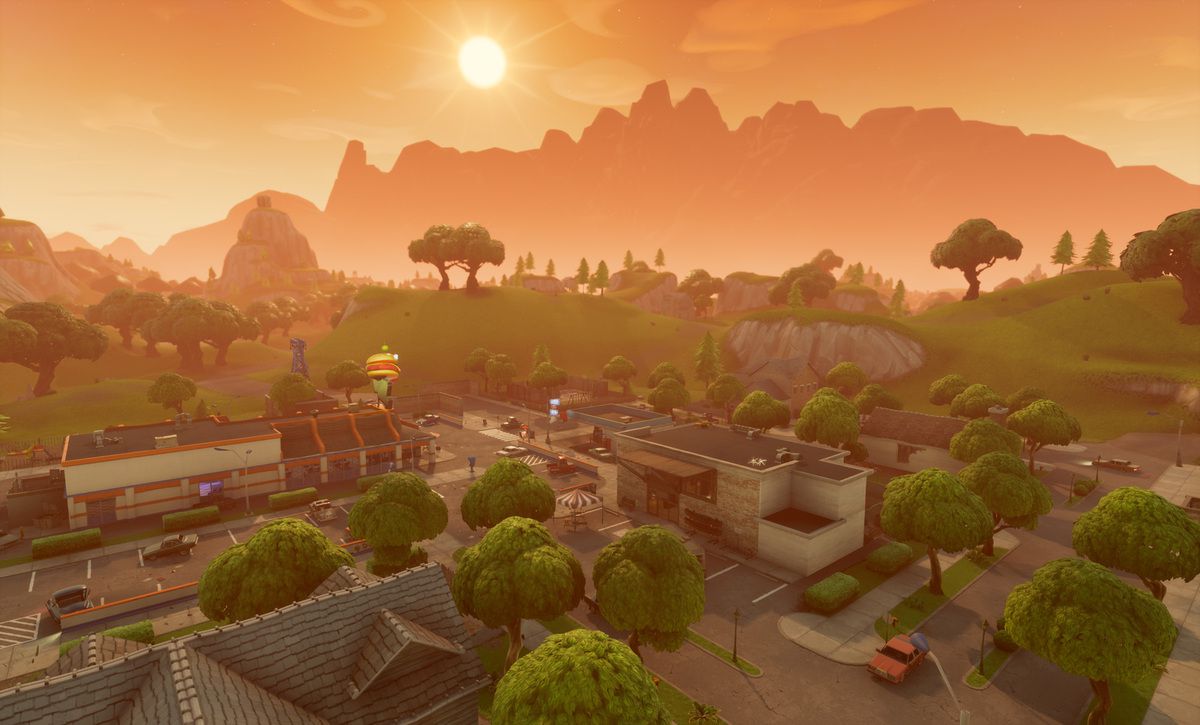 Fortnite is ridiculously addictive.
Fortnite is the latest computer game which has become very popular.
Playing it constantly doses growing brains with huge hits of adrenaline and dopamine.
Reducing many children to screaming and crying daily when they either win or lose.
.
Fortnite was released last year, and it is now the most popular online games.
The game is basically a big enormous online fight.
It starts with 100 people.
They first leap out of a plane onto a wee island where they fight each other until only one is left standing.
All about the island are hidden many different items of war.
As they explore the island they acquire guns, knives, crossbows, grenades and many other weapons.
The people could also possible to amass things so as to build forts to defend or they could just hide away.
As the game gets lesser and less participants their area to fight gets smaller and smaller which forces the players to be together.
The winner is the last person still standing.
.
.
,
Statistics show that now more than ever people from all backgrounds enjoy and regularly play video games.
An average of 1.2 Billion people play video games and more than half are online on a usual basis.
They can play from games from multiple different genres like Massively multiplayer online game (MMO), First-person shooter (FPS), and Third-person shooter (TPS).
At this moment Fortnite is one of the most popular and trending games.
With its giant fan base and supportive game creators giving players more content every week Fortnite is by far one of the best TPS games out.
Fortnite was really never released, instead it had gone through a alpha and beta modes.
Present day it is still in it's Beta and has stayed there because the developers have not yet released an exact release date.
Though one of the first videos and evidence Fortnite being played was at a small meet up where people played the original game.
Fortnite original game only had one mode known as Save The World, where the player would build a base, do missions to expand your map, loot, and fight of the storm!
The storm is an eerie purple storm that spawns in the living dead that try to destroy your base.
Fornite's early game was a good grounding for what the game has become today, but just did not drag the masses of players that now play the game today.

Today Fornite's main attraction is its Battle Royal mode.
This mode alongside Save the World are Fornite's two game modes.
The battle royal mode is a Free for all 100 player game where the last person or group to survive gets the #1 Victory Royale.
It share most of its weapons, characters, skins, and storm as Save the World but with a twist in order to allow the game to be fair to everyone.
The weapons are now scattered around the map in chests, Vending Machines, and on the ground and the Storm now does bits of your health if you are inside.
This is due to the game needing to end quickly and forces players to constantly move and end the game.

As Fortnite drags user from many parts of the gaming world it will only stand to amaze it's fanbase.
Though many players mainly consist of those who play the Battle Royal mode fans also will begin to support the Save the world mode too.
With over 3.4 million players Fortnite will continue to stay on top.