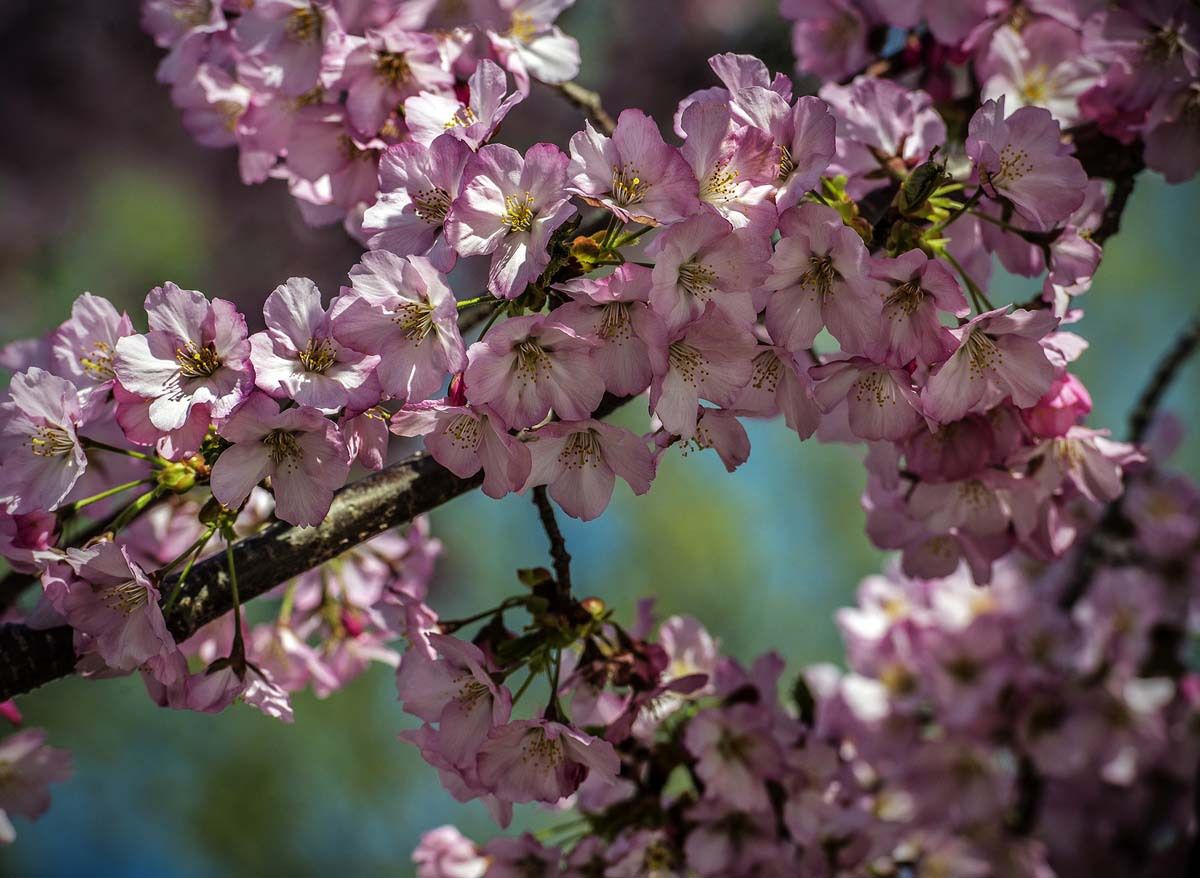 You can view cherry blossoms and cherry blossom trees all over Japan, including castles, temples, shrines and gardens.
When in full bloom, the cherry blossom trees can look completely white from top to bottom.
Sometimes the Japanese visit their sacred cherry blossom trees in special group viewings known as hanami.
Cherry blossoms can be found in tons of aspects of Japanese life, such as cherry blossom tea and cherry blossom perfume.
Two of the most popular ways the cherry blossom connects to the Japanese lifestyle is cherry blossom art and cherry blossoms in Japanese gardens. one of the art forms seen in everyday life is tattoos.
Many people get cherry blossom tattoos to symbolize the beauty of the flower and a symbol of life.