Whales and fish.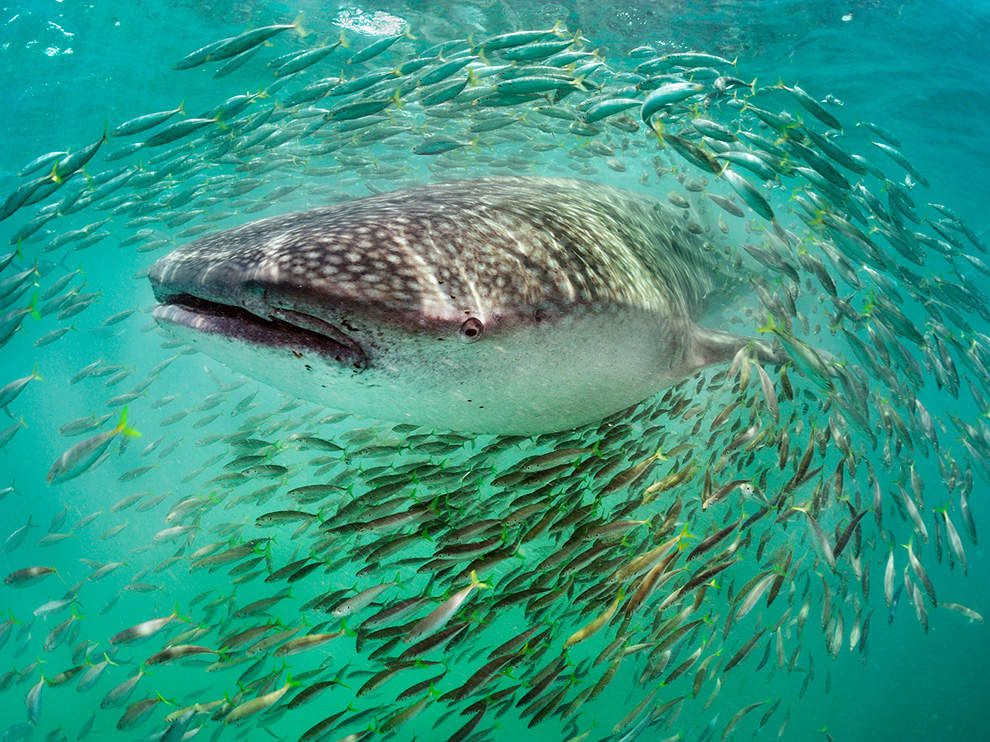 An important difference between the whales and fish is that whales and fish is that whales have to come to the surface to breathe.
A whales' nostril, or 'blow-hole', is near the top of its head, and has a valve which closes when the whale submerges, so that it is not drowned.
When a whale comes up to breathe out or 'blow', it sends up a fountain of water.
Whales are the largest of all the mammals; the common rorqual whale can be eighty feet long.