The virtual jukebox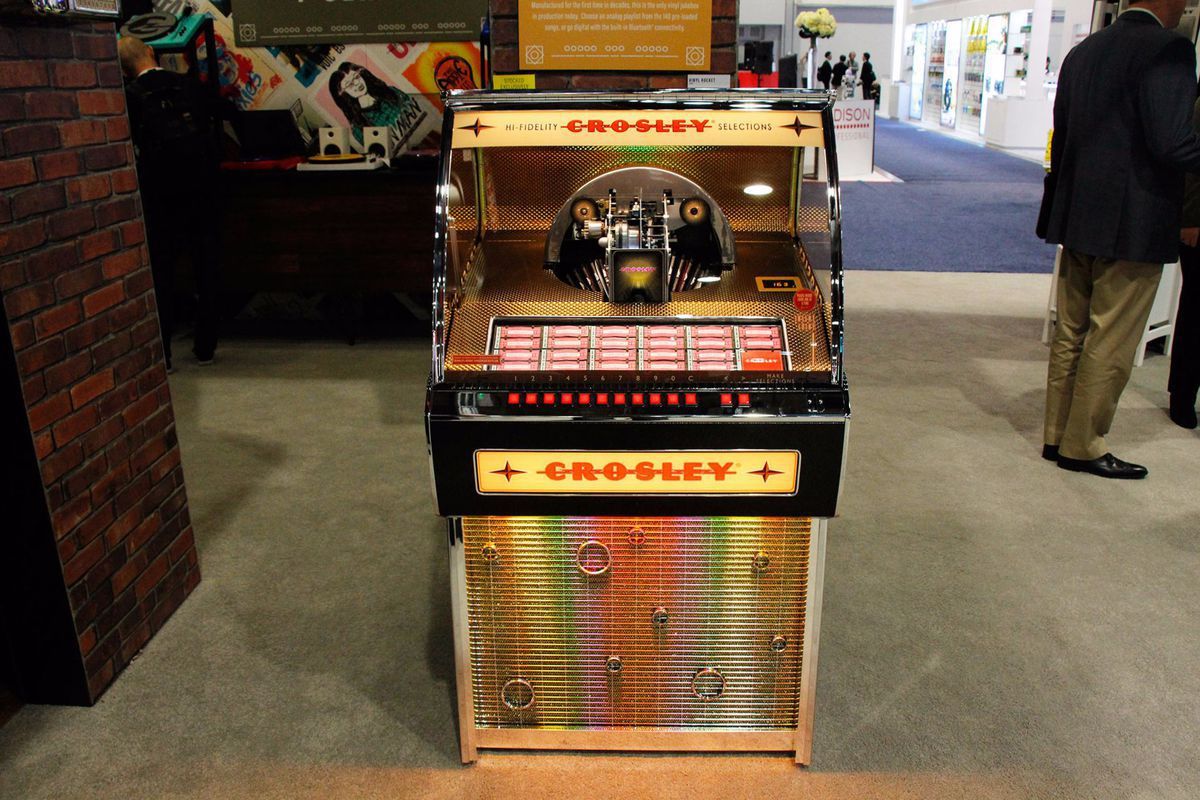 This is the music that I listen to the early morning from being up all night.
It comes on the Radio as the sun slowly breaks up the darkened sky.
Virtual Jukebox
Oasis - Don't Look Back In Anger
Chuck Berry - Johnny B. Goode
Aretha Franklin - Respect
The Beach Boys - Good Vibrations
The Beatles - Eleanor Rigby
Billy Bragg - Between the Wars
The Kinks – Lola
Frank Sinatra – I've Got You Under My Skin
Billy Fury - When Will You Say I Love You?
Nena - 99 Red Balloons
Ben E. King - Stand By Me
Elton John - Daniel
Jimi Hendrix - Voodoo Chile
Michael Jackson - Billie Jean
Johnny Cash - Folsom Prison Blues
The Specials - Gangsters
Womack & Womack - TKO
Leo Sayer - The show must go on
Fleetwood Mac - The Chain
Louis Armstrong - What a Wonderful World
Luciano Pavarotti - Nessun Dorma
The Undertones - Teenage Kicks
Muddy Waters - Mannish Boy
Led Zeppelin - When The Levee Breaks
Leonard Cohen - Suzanne
Bob Dylan - Like A Rolling Stone
Jackie Wilson - Higher and Higher
Bob Dylan - All Along the Watchtower
Yes - And You and I
Simon and Garfunkel - The Sound of Silence
James Brown - I Feel Good
The Tallis Scholars - Gregorio Allegri's Miserere Mei Deus
Bob Marley and the Wailers - Jammin'
Abba - The Day Before You Came
The Doors - Light My Fire
Otis Redding - These Arms of Mine
Motorhead - Ace of Spades
Ian Dury & The Blockheads - Hit Me with your Rhythm Stick
Thin Lizzy - Whiskey in the Jar
Lightening Hopkins - Smokestack Lightning
Joe Walsh - Life's Been Good
Mott the Hoople - Golden Age of Rock and Roll
The Kingsmen - Louie Louie
Golden Earring - Radar Love
The Stranglers - Golden Brown
Rainbow - Stargazer
Joy Division - Love Will Tear Us Apart
U2 - Pride (In The Name of Love)
Petula Clark - Downtown
Johnny Kidd and the Pirates - Shakin' All Over
Jefferson Airplane - White Rabbit
Randy Crawford - One Day I'll Fly Away
The Animals - House of the Rising Sun
Susan Cadogan - It Hurts So Good
Nat King Cole - Stardust
The Clash - (White Man) in Hammersmith Palais
The Kinks - Waterloo Sunset
Pulp - Common People
Amy Winehouse and Tony Bennett - Body and Soul
The Beatles - We Can Work It Out
Patti Smith - Because The Night
Stevie Wonder - Superstition
Toots & The Maytals - Pressure Drop
The Smiths - There Is A Light That Never Goes Out
Prince - Sign o'the Times
Smokey Robinson - Tracks Of My Tears
Fela Kuti - Shakara
The Cranberries - Zombie
Kirsty MacColl - Days
Joan Armatrading - Love and Affection
The White Stripes - Jolene
Talking Heads - Once in a Lifetime
Lou Reed - Walk On The Wild Side
Robert Wyatt - Shipbuilding
Bob Marley - Redemption Song
Squeeze - Tempted
The Sugarcubes - Birthday
Pogues and Kirsty McColl - Fairytale of New York
Johnny Cash - Hurt
Funkadelic - One Nation Under A Groove
Etta James - I'd Rather Go Blind
The Fatback Band - I Found Lovin'
Nirvana - Smells Like Teen Spirit
Etta James - I'd Rather Go Blind
Grandmaster and the Furious Five - The Adventures of the Wheels of Steel
Mott The Hoople - Roll Away The Stone
The Who - Baba O'Riley
Sam Cooke - A Change Is Gonna Come
Jimmy Cliff - Many Rivers To Cross
U2 - Where The Streets Have No Name
The Specials - Ghostown
The Eagles - Desperado
Peter Sarstedt - Where Do You Go To My Lovely
Ella Fitzgerald - Summertime
Harold Melvin and the Blue Notes - Don't Leave Me This Way
Gerry and the Pacemakers - You'll Never Walk Alone
Donna Summer - I Feel Love
Jethro Tull - Living In The Past
Young Tiger - I Was There (At the Coronation)
Desmond Dekker - The Israelites
Fleetwood Mac - Need Your Love So Bad
Janis Joplin - Mercedes Benz
Peggy Lee - Fever
Neil Diamond - I Am I Said
The Rolling Stones - Paint It Black
Deep Purple - Smoke On The Water
David Bowie - Heroes
Jerry Butler - Only The Strong Survive
The Velvet Underground - I'm Waiting For The Man
Rose Murphy - Busy Line
Rufus & Chaka Khan - Ain't Nobody
St Etienne - Only Love Can Break Your Heart
The Cult - She Sells Sanctuary
Val Doonican - Elusive Butterfly
Leonard Cohen - Tower of Song
Jimi Hendrix - The Wind Cries Mary
Miles Davis - So What
John Martyn - Solid Air
Don McLean - American Pie
Queen - Love of My Life
Glenn Miller & His Orchestra - In The Mood
Slade - Merry Christmas Everybody
Crowded House - Into Temptation
PiL - Public Image Ltd
Laura Nyro - Eli's Coming
Gil Scott Heron - Winter in America
Pink Floyd - See Emily Play
Aretha Franklin - Say A Little Prayer
Billy Joel - New York State of Mind
Noel Harrison - Windmills of Your Mind
Faithless - Insomnia
Kate Bush - Running Up That Hill
Stealers Wheel - Stuck In The Middle With You
John Lennon - Woman
Al Green - Tired of Being Alone
David Bowie and Niles Rodgers - Let's Dance
Michael Jackson - Billy Jean
Gram Parsons and Emmylou Harris - Love Hurts
Maria Muldaur - Midnight at the Oasis
George Jones - He Stopped Loving Her Today
Marvin Gaye - What's Going On
George Harrison - My Sweet Lord
Bill Withers - Ain't No Sunshine
Bonnie Raitt - You Can't Make You Love Me
Joe Brown - I'll See You In My Dreams
Ray Charles - What'd I Say
Matt Munro - Softly as I Leave You
Billie Holliday - Strange Fruit
Wynonie Harris - Good Morning Judge
Buddy Holly - That'll Be The Day
Hollywood Flames - Buzz-Buzz-Buzz
JJ Cale - Magnolia
The Kinks - You Really Got Me
Bob Dylan - Subterranean Homesick Blues
Bruce Springsteen - Born To Run
Bruce Springsteen - Thunder Road
David Bowie - Wild Is The Wind
The Mamas and the Papas - California Dreamin'
ELO - Mr Blue Sky
Jimi Hendrix - All Along The Watchtower
Luther Vandross - Never Too Much
AC/DC - Highway To Hell
Bob Dylan - Desolation Row
Nick Drake - Northern Sky
Led Zeppelin - Kashmir
Dr. Feelgood - She Does It Right
Bon Jovi - I'll Sleep When I'm Dead
The Beatles - Strawberry Fields Forever
Labi Siffre - (Something Inside) So Strong
The Traveling Wilburys - Handle With Care
Pink Floyd - Comfortably Numb
Massive Attack - Unfinished Sympathy
Fleetwood Mac - The Chain
The Pretenders - Brass in Pocket
Buddy Holly - It Doesn't Matter Anymore
Angie Stone - I Wish I Didn't Miss You