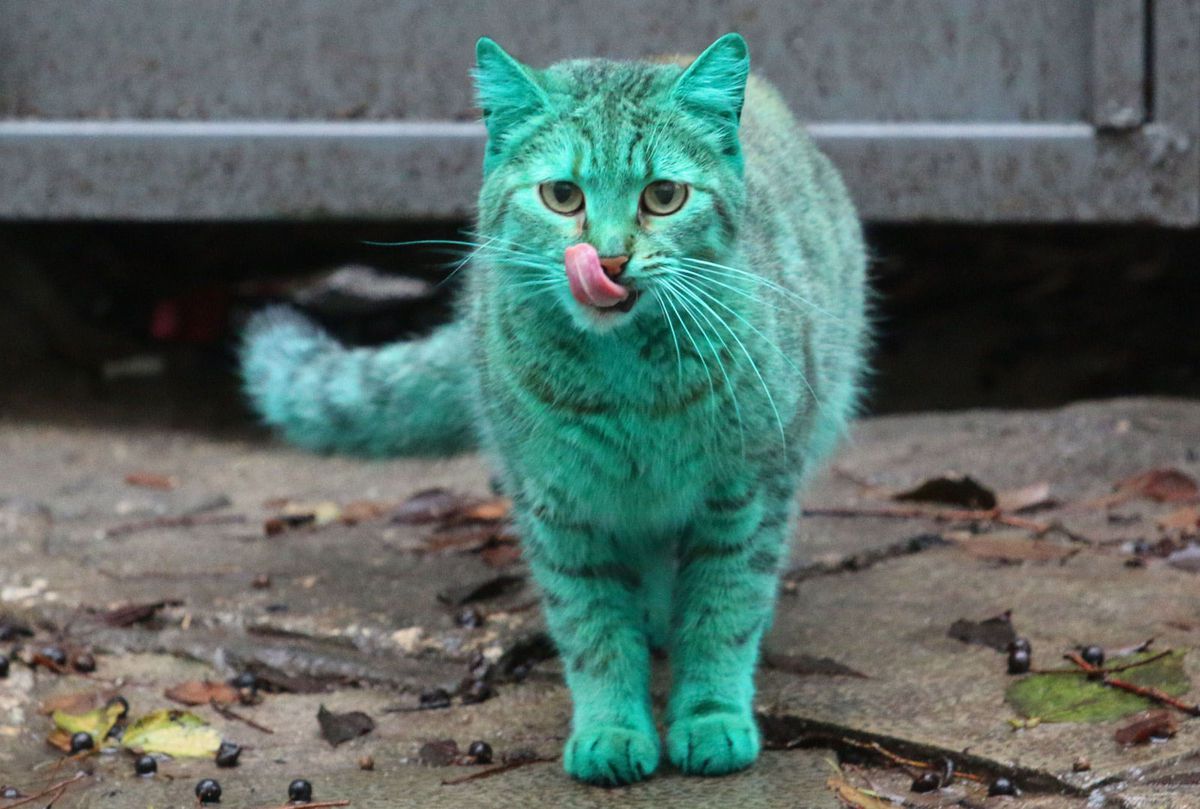 The green cat Firlefanz
sneaks quietly through the garden.
He wriggles with the wobbly tail
and wants to wait for mice.
There is already a little mouse,
the cat ducks deeply.
"Oh, stay in your little house!",
the sparrow called in flight.
The little mouse but lively,
does not suspect anything of this,
hop from the cookie down
and make yourself comfortable.
It raises the little nose
good testing in the air
and sniffs in ecstasy
the sweet blossom scent.

Meanwhile, the Fridolin licks
relish already the muzzle.
The poor mouse, she's about to go
in frippery Plautze!
Now he takes measure, the Fridolin,
he traps his paws,
he sways, he sways
and starts to smack.
Now he makes a long sentence,
In the jump he catches the mouse.
"Oh dear," the sparrow calls,
"Now she is out of the mouse!"
You only see the tails
from the hangover and the mouse,
what are the wild dances.
How does that work?
But what happened now?
There's the little mouse,
you can barely understand
Swing in her little house.
Carefully and wisely,
has our little mouse
thought of everything well in advance
and well planned her house.
Many entrance holes have their construction
and she gets into trouble,
she quickly disappears very smart,
otherwise she would have been dead already.
Home sneaks the Fridolin,
the cat's belly stays empty.
The mouse lies down comfortably
and is very happy today.