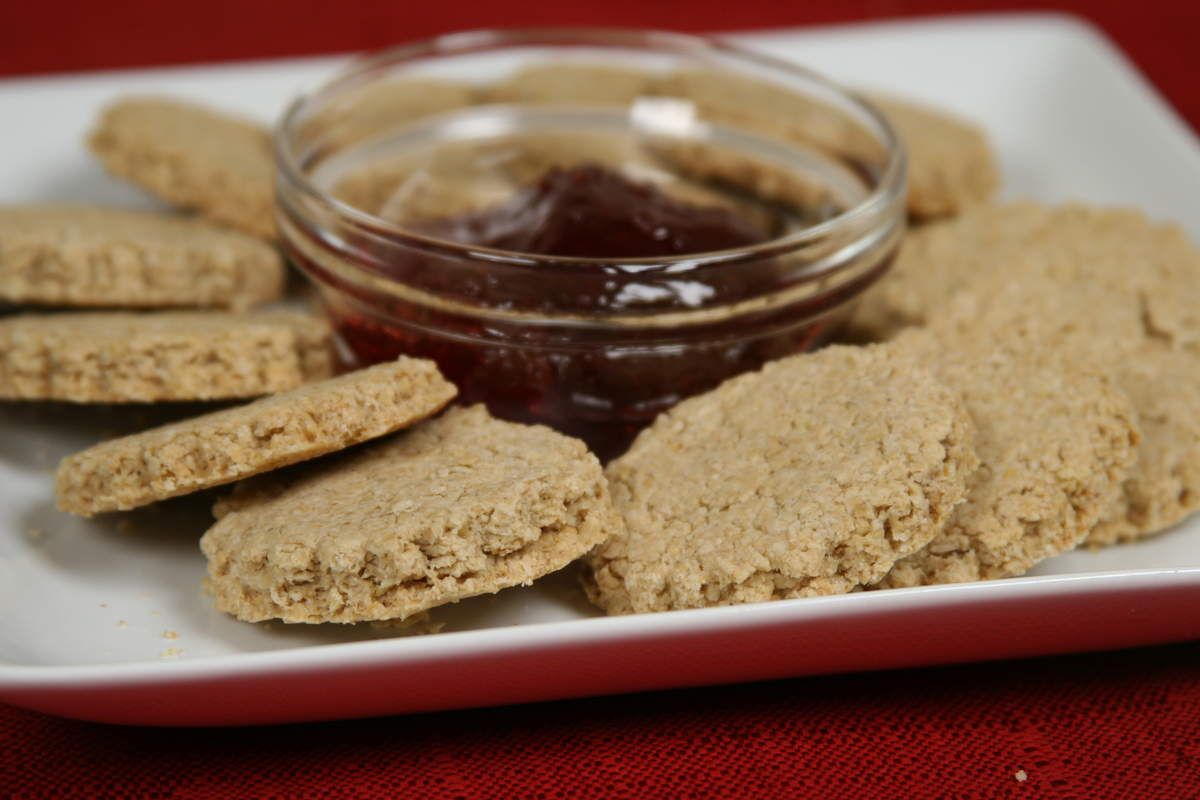 Scottish Oatcakes
Ingredients:
200g porridge oats

1 tsp salt

1 tsp cracked black pepper

50ml extra virgin olive oil

A little boiling water
Method:
Take half of your porridge oats and tip them into a food processor, along with the salt and pepper. Whiz until relatively fine and tip into a mixing bowl.

Add the remaining porridge oats into the mixing bowl, stir briefly and pour in the olive oil. Incorporate the olive oil a little before pouring in a little boiling water – around 2-3 tbsp – enough to transform your oats into a soft, malleable dough.

Gently knead your dough for 30 seconds, turn out onto a lightly floured surface and roll gently until 5mm thick.

Take a 6cm round cutter and cut out 18-20 oatcakes. Preheat the oven to 160C/180C(fan). Pop the oatcakes onto a lined baking tray and bake for around 15 minutes, until they are crisp and a little browned.