Reintroduced to Scottish Highlands are the Red Squirrels.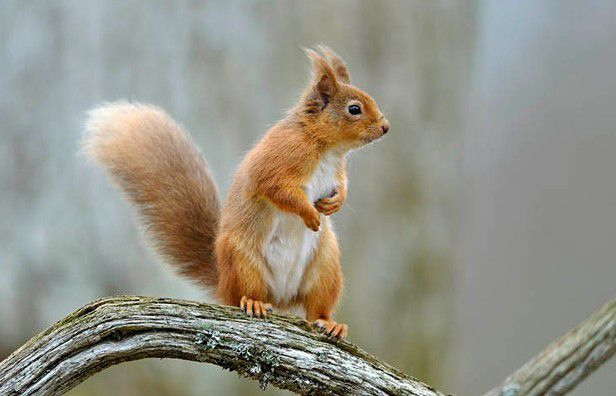 The Red Squirrels have naturally increased in population since being Scotland reintroduced to last year.
The Red Squirrels had disappeared due to the reduction of forests, as well as disease and competition from the introduction of the non-native grey squirrel.
In 2007, just 25,000 could be found throughout the UK after a one-time high of 3.5 million.
This is often due to the fact that their grey cousins have a larger appetite and eat most of the food in the forest.
Reds are also more susceptible to viruses than greys, dying up to 25 times quicker after coming into contact with them.
Grey squirrels first came to England from North America in 1876 as an ornamental species often seen in the grounds of stately homes.
However, it was not until 1930 that the damage they did was realised, when it was almost too late for the reds.
Now, though, red squirrels appear to be naturally recolonising.
During 2016, they spread beyond the habitat in Shieldaig, with one sighting eight miles away beyond Loch Torridon.
An increase in the red squirrel population means more tree seeds will be buried each autumn in the native forests – many of which can then take root after being forgotten by the squirrels.