GOMA
this is the library on Queen street in Glasgow.
I enjoy popping in out of the rain.
Normally just for about five or ten minuts.
There is a statue of a man on a horse outside with a cone on his head.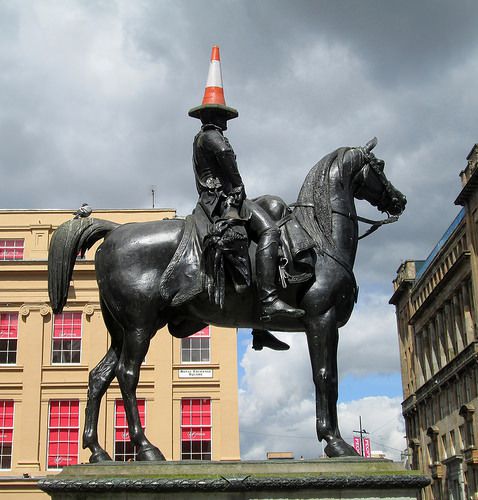 The students did it as a prank many years ago.
Now it seems it is a permenant fixture of Glasgow because every time I walk down the Queen street he has still got a cone on his head.
The library has a cafe and a great tourist information place, but it is also a great place for Modern Art. exhibited on its different floors.
The ground floor room is massive and it feels like being in a large ancien cathedra.
This room normally has very interesting exhibitions in it.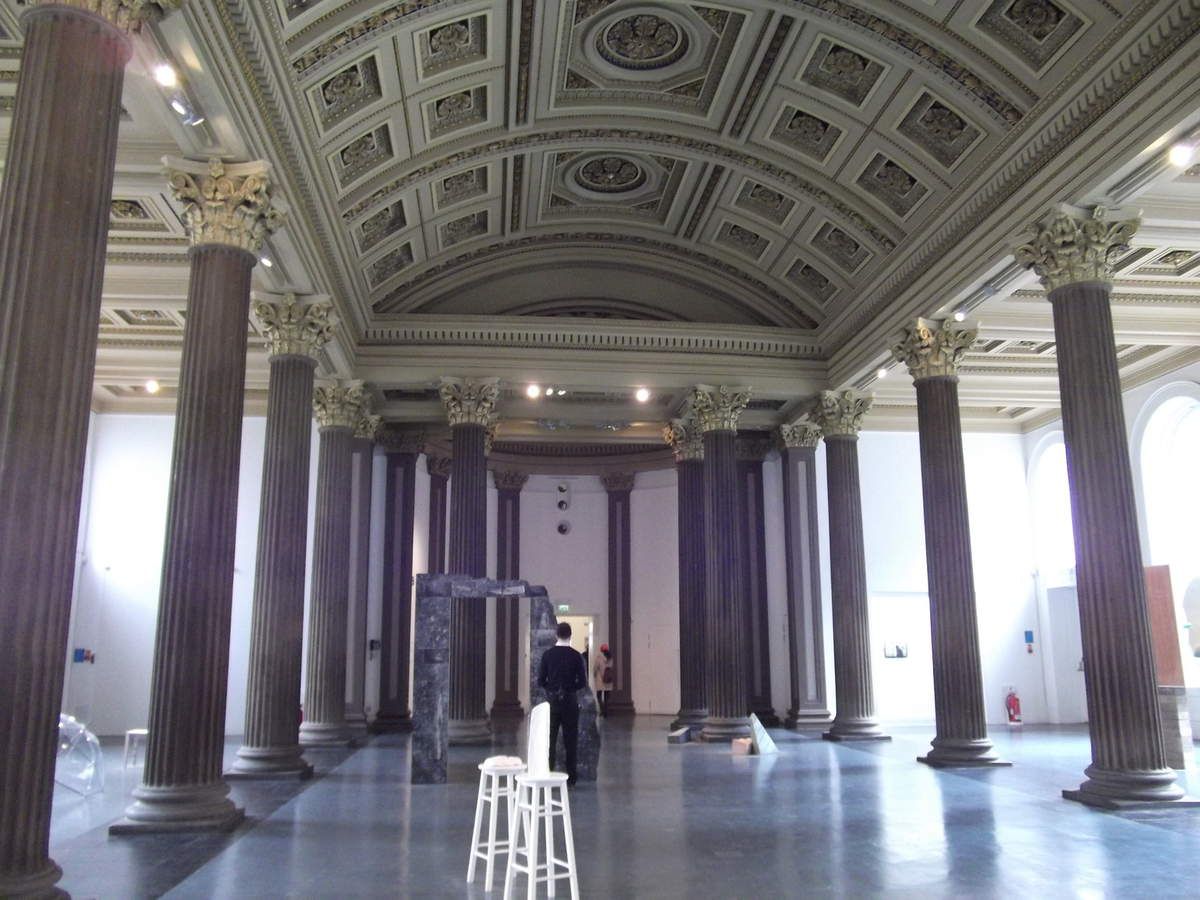 I remember that there was a great one on sectariansim, something that still blights our city with.
Today however the exhibition has been cancelled.
So instead of replacing it with another exhibition they decided to keep the room vacant.
Marvellous, excellent , spendid.
Quiet, calm peaceful
Outside is the clamour and bustle of a vibrant city/
But inside, we have our thoughts pure.
The perfect place for mindfulness.
I stood and remarked with the Security Guard and noticed that it is even more popular than it has ever been