The cat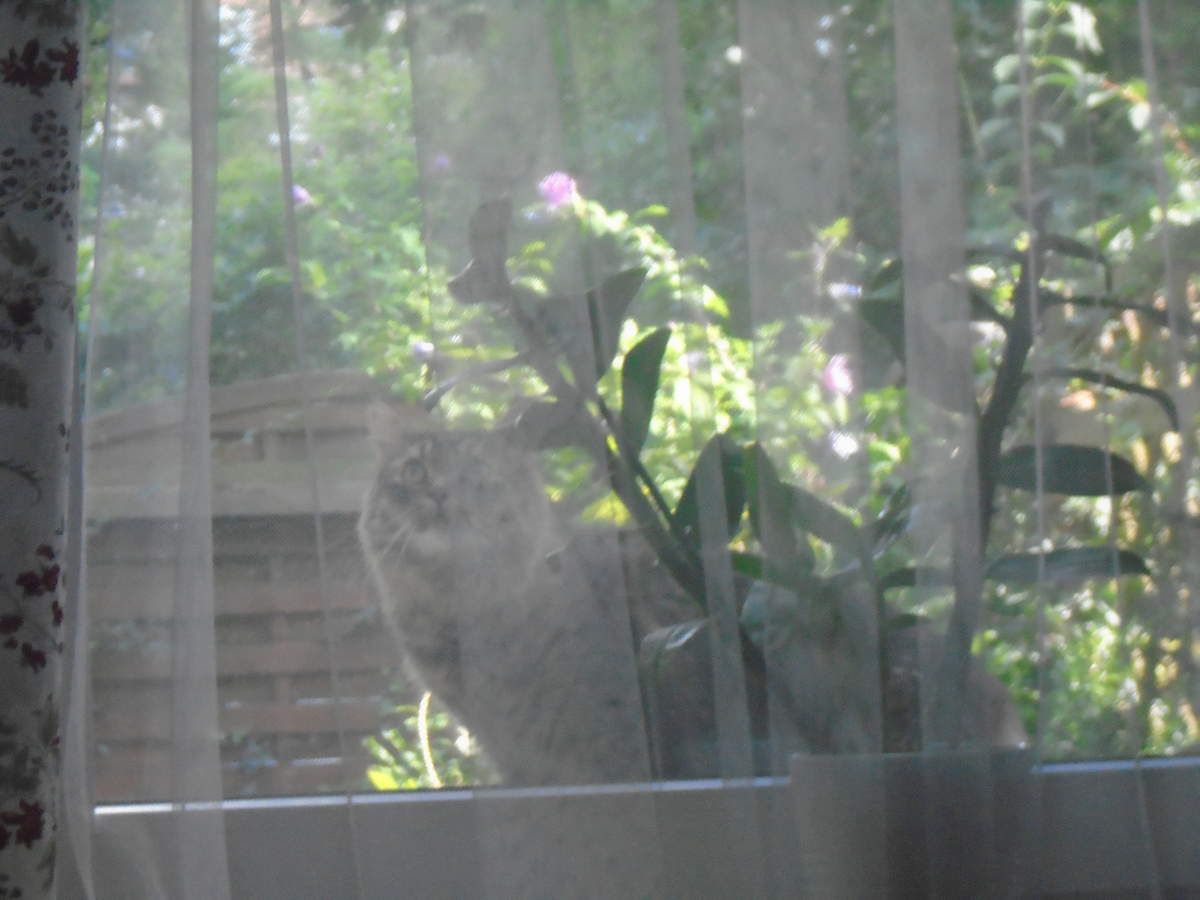 The cat on the window-sill.
This girl was peering through the window-pane.
Malgosia is a friendly cat.
Malgosia is a fat cat.
She makes me laugh.
She is a good cat.
Not all cats are good but she is very good.
I do not see her very often.
But she does come at Ieast once a week.
Whenever I see her I smile.
We wonder what she does when we do not see her.
We wonder where she lives.
Or whether she is a wild free independent cat.
We have only been here for a little while.
And this cat has always been our friendly guest.
We wonder if she is very old or at least as old as us.
We are happy that we saw her today and now we wait for the next time that she will be again on our window-sill.