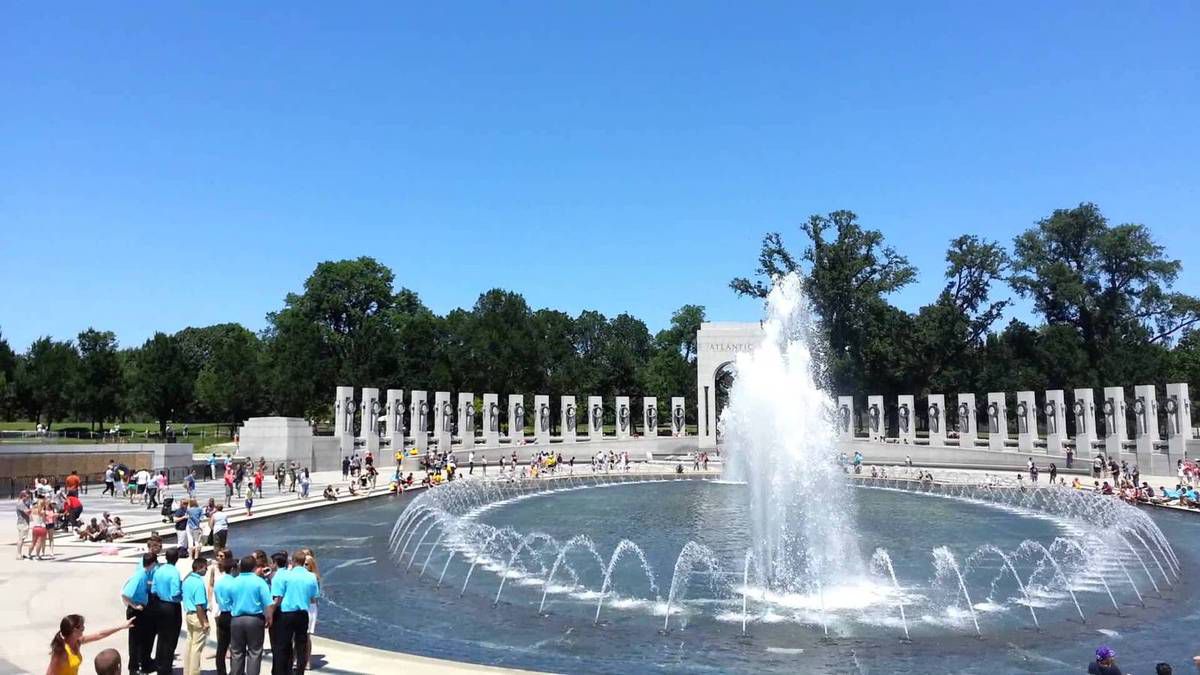 Would you like to splish and splash in Washington D.C.'s Rainbow Pool?
For example it is a very hot day.
There is hardly any shade nearby.
But there is a cool pool, fed by a fountain.
There are other people and children splishing and splashing in the pool.
However, that pool is part of the National World War II Memorial.
There are signs saying not to wade in the pool.
There are visitors who have come to show respect to those who served, and those who died, in World War II.
The question is - Is it acceptable to dip your feet in the pool?
Opinions on this issue are mixed.
Some visitors to the site find it rude and wrong for people to wade in the fountain.
But plenty of tourists see nothing wrong with wading.
Some said the pool was a place to "relax, cool off. People will say what they say,"
Others said that "It's a place to come and spend time with family,"
But this does lead to a Lack of Respect
visitors were shocked to see hundreds of people spladhing in the fountain.
It showed a lack a of respect. People who work there also agree.
"This is a memorial; this is not a pool,"
Difficult in fiinding a balance between respect and recreation.
People however should l choose to respect this place
About 16 million people served in the U.S. forces during World War II.
More than 400,000 died.
Veterans and their families have complained.
Memorials are related to life, Immersion in water is a sign of life.
.
But it is important to show respect to those who gave their lives for us to enjoy our lives in freedom.
Freedoms sometimes clash and yet they can be both important to have a peaceful society