"the basis for our independence is economic independence".
Icelandic fisheries minister Ludvik Jósepsson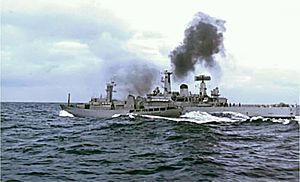 This was one of the reasons for the war between Iceland and the United Kingdom of Great Britain and Northern Ireland.
A war over fish.
This happened in 1974.
Now that there is a deperature from Europe perhaps it would be time for politicians to examine the importance of fishery in the debate over livelihoods and independence.
Especially since lessons have been drawn from this war over fish between Iceland and the United Kingdom of Great Britain and Northern Ireland which have been applied to theories on international relationships perhaps the politicans missed those lessons