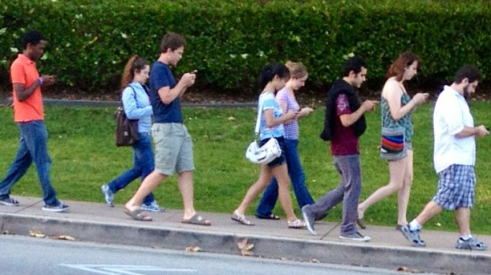 people are concerned that they are glued to devices.
Summer time. This is a time of holiday.
Reflection, peace and calm.
A week or two away from the bustle of work.
Time at the beach or a trail in the forest.
Yet so many are still tied to their phones or computers.
Walking with their eyes stuck on a screen.
Even in a break there is no rest-put.
No wonder that so many are concerned