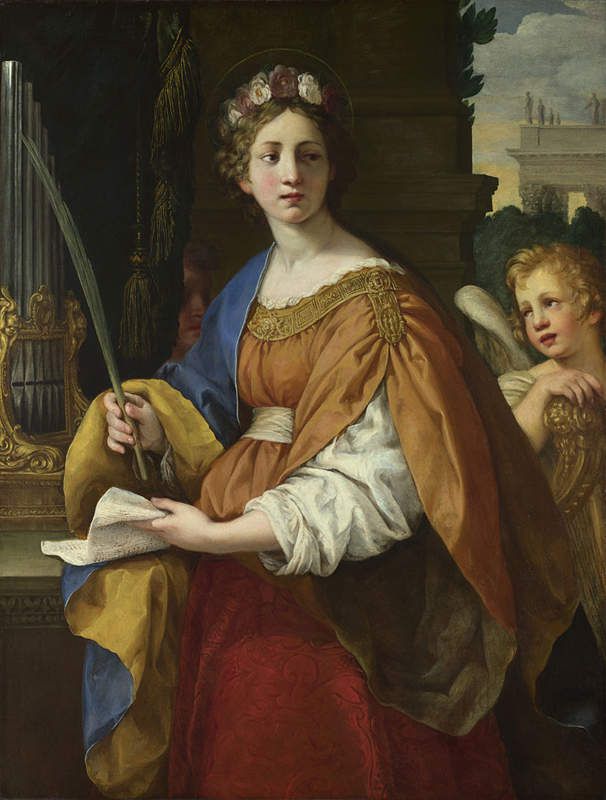 Saint Cecilia
1620-5, Pietro da Cortona
A painting in the National Gallery, London.
A painting that I would sometimes admire after a lovely ice cream from Leceister Square.
It always seemed to be a Summer painting.
Especially when it is hot and sticky outside.
In this room on a day like this it is grateful to enjoy the air-condition maintained equally cool.
A glance at the newspaper and then fully appreciate this gorgous painting.