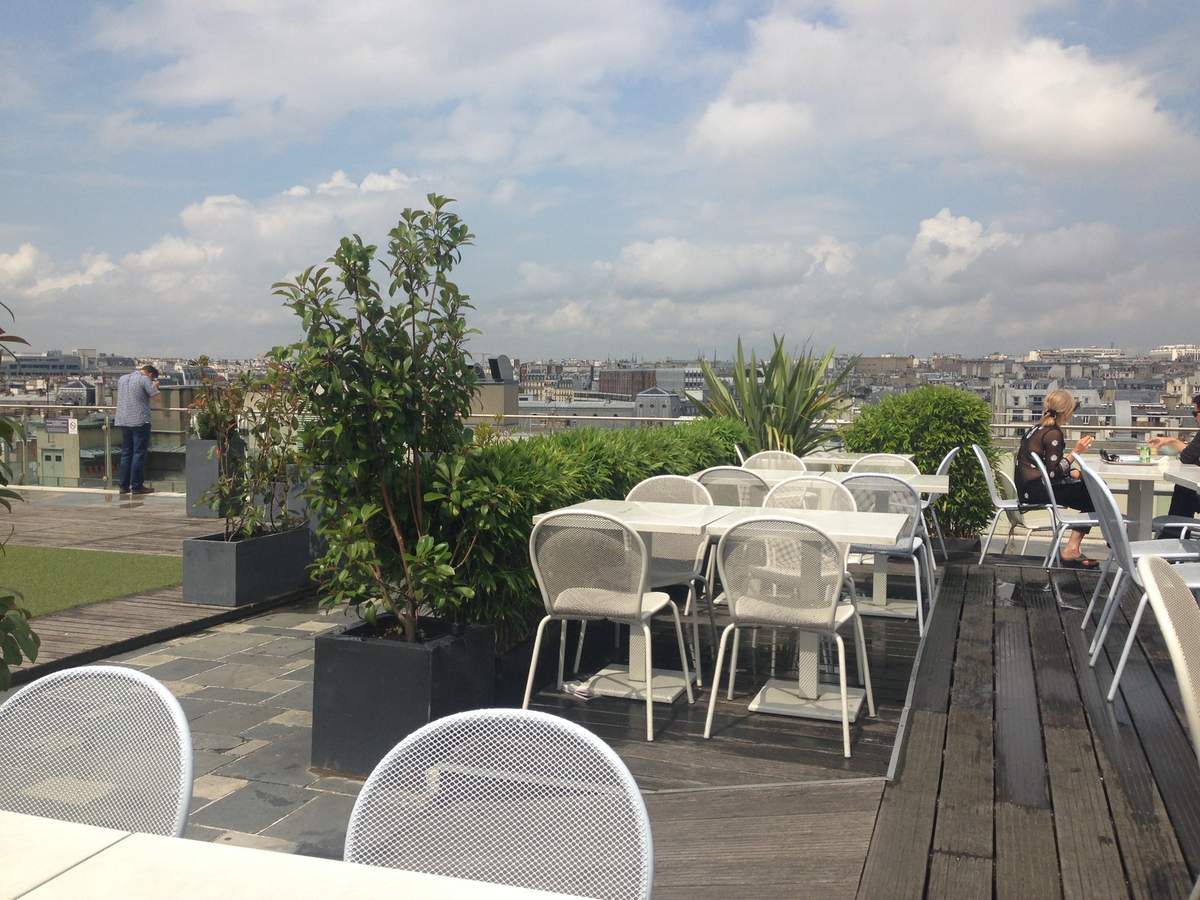 PRINTEMPS ROOFTOP CAFE
Take the elevator then the escalator to the top floor of Printemps shop, and you'll be struck with an experience that is quite literally breathtaking.
Here, in the middle of Paris, you can eat simple café food or have a drink while enjoying impressive 360° views.
Nothing can prepare you for the feeling of being right in the heart of this beautiful city.