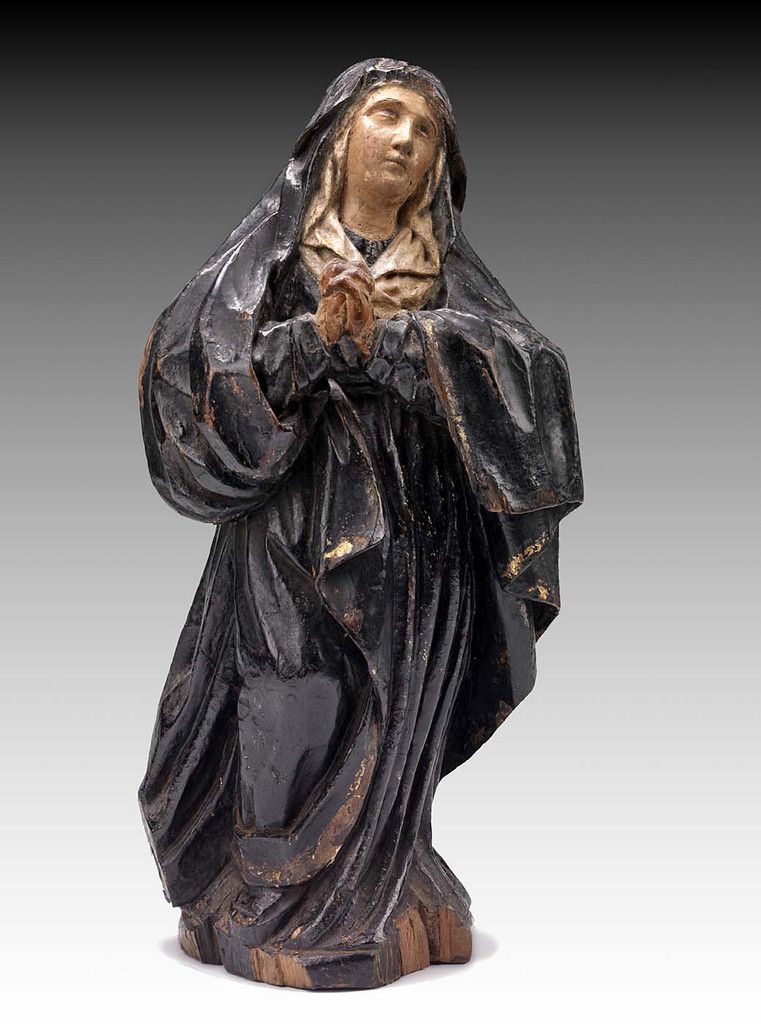 On this day which has passed there was much to think and celebrate the United States of America.
When I was trying to find one cultural object to explain the greatness of this land it was difficult.
Then I remembered the natural feel of this wood which had been lovingly carved.
Simply painted, not garish but realistic.
Aged well for over half a millenium had passed.
Glasped hands for a prayer faced upwards heavenly.
Then when I reflected I realised that it was easy to find an aptful object for here it was.
Lovely. USA. Great Majestic. Lovely
Nuestra Señora de los Dolores ca. 1675-1725