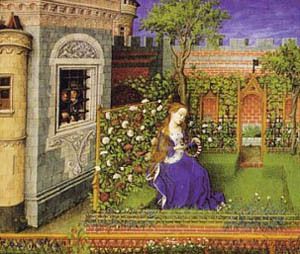 Roses where a part of the medieval pleasure gardens and used as a Christian symbol of Jesus and his suffering.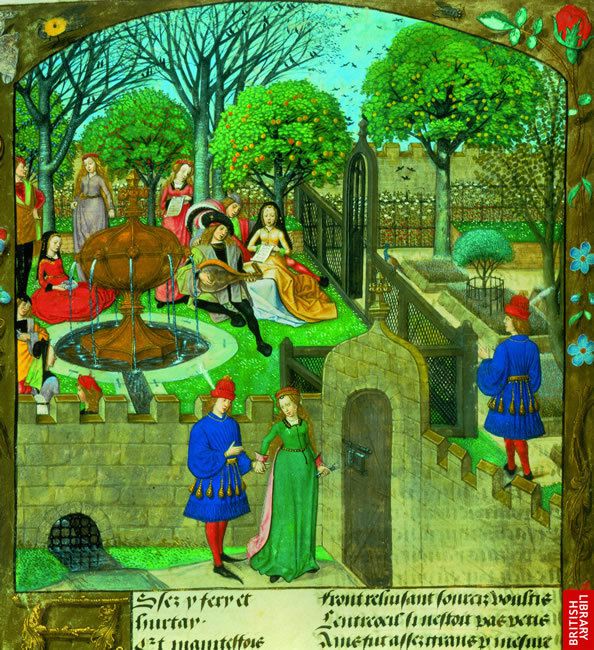 A couple of roses can be traced back to the Middle Ages like the Rosa gallica var. officinalisalso known as the Apothecary's rose.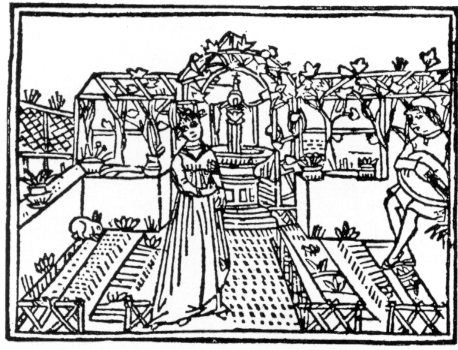 Presumably it had been brought to Europe by the crusaders returning from the Holy Land.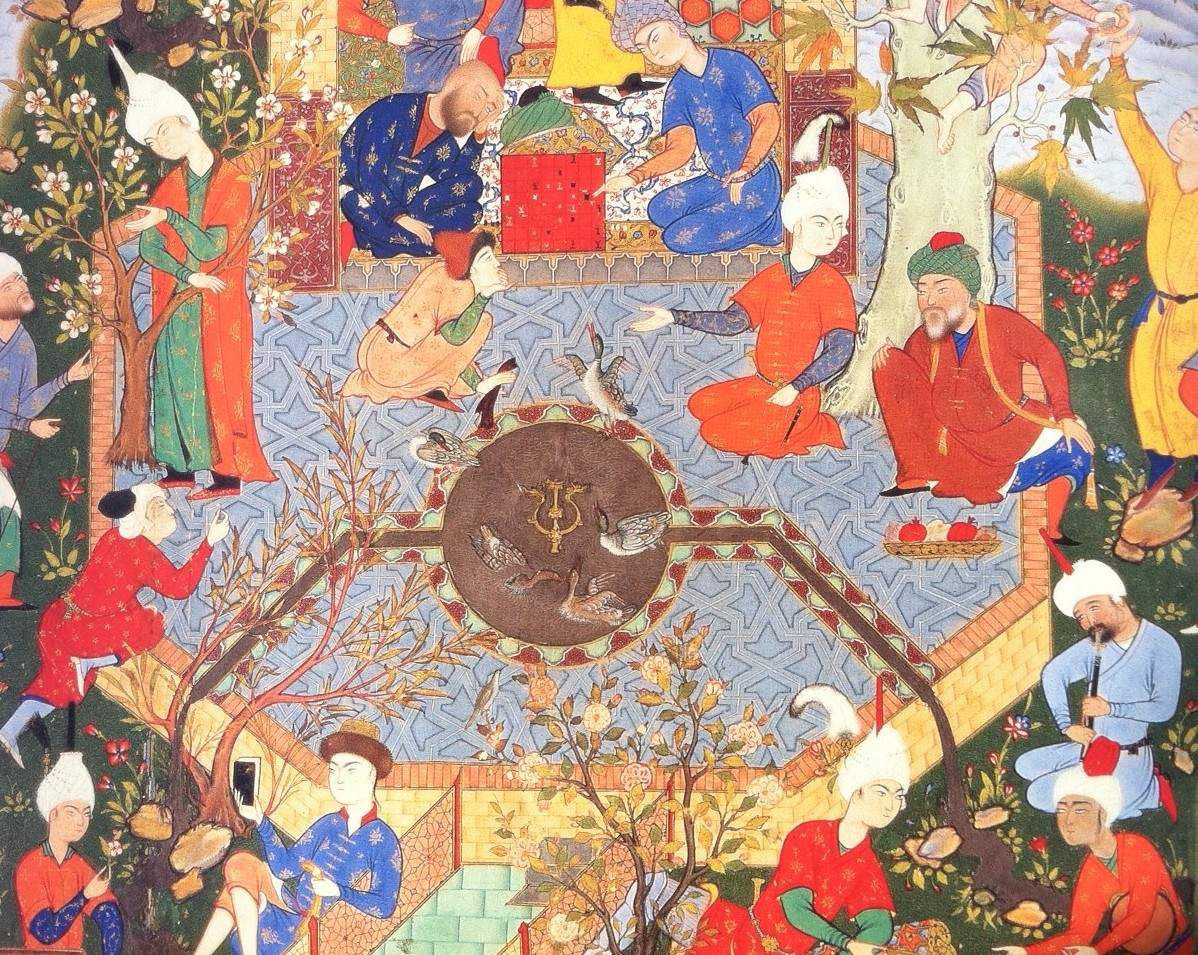 It was used for medicine or perfume and grown at first in the monasteries.
It is a beautiful historical flower that would look beautiful in the hair of anybody or even on the tables of any meal