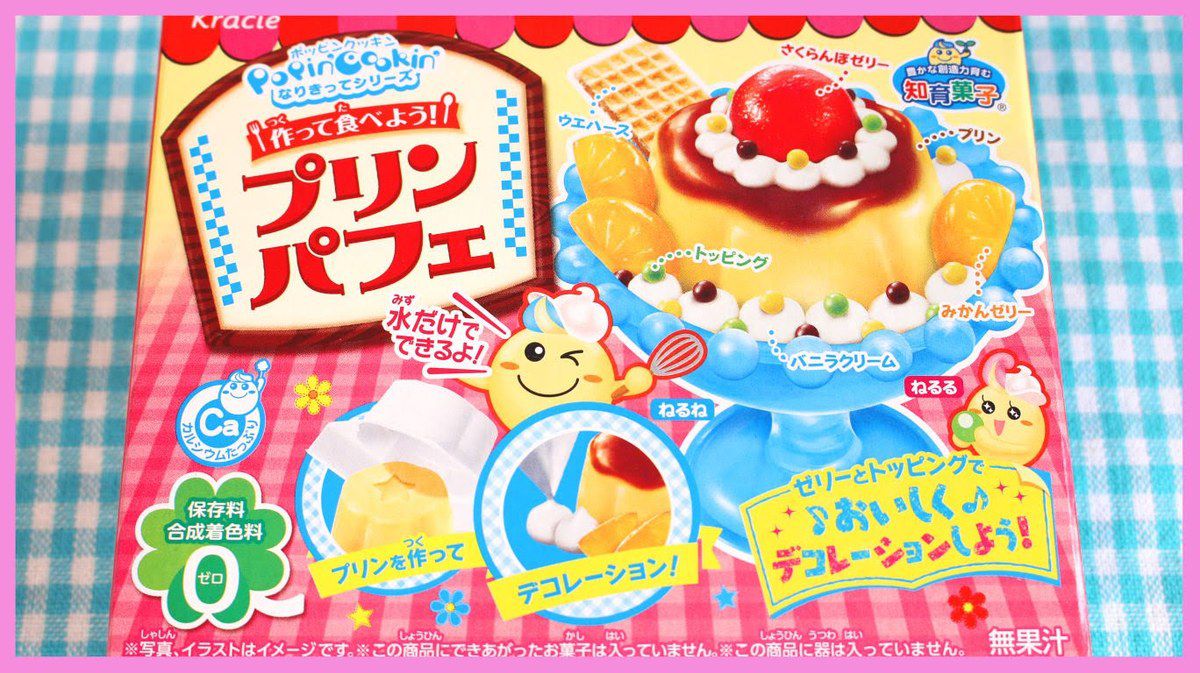 This lovely Japanese food is very interesting.
It is very interesting because it is so teeny-weeny.
We can make it from just powder and water
We can make pizza,sushi,burgers and dessert.
It is called popin cookin,or kracie popin.
I ordered 12 packs of popin cookin and I really liked it.
yum yum yum yummy.
This work is done by Los Angeles