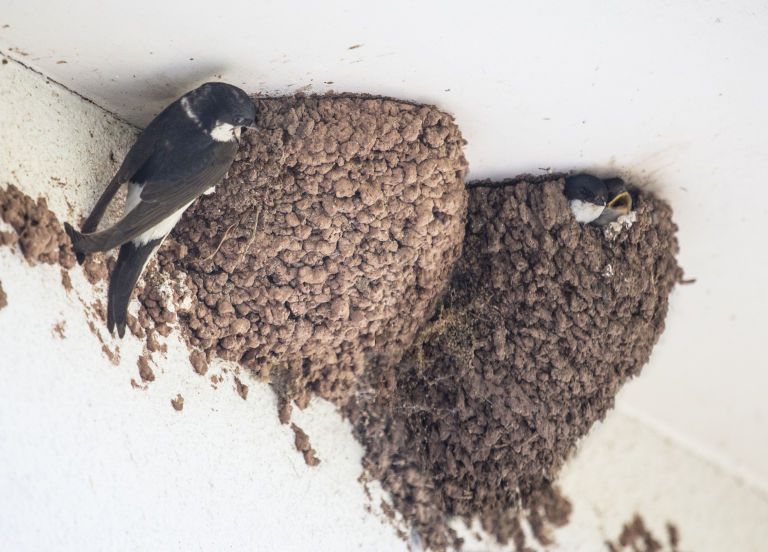 Some families of house-martins have built their nests under the eaves.
Laboriously they have collected mud from a nearby pond, and with skill and patience have built the cup-shaped houses in which to make their nests, lay their eggs and rear their young.
The sparrow on the roof knows all about what they are doing, and he is coveting his neighbour's house.
His look shows keen interest an attention, and he is waiting to tell his wife how to get a new house without paying for it.