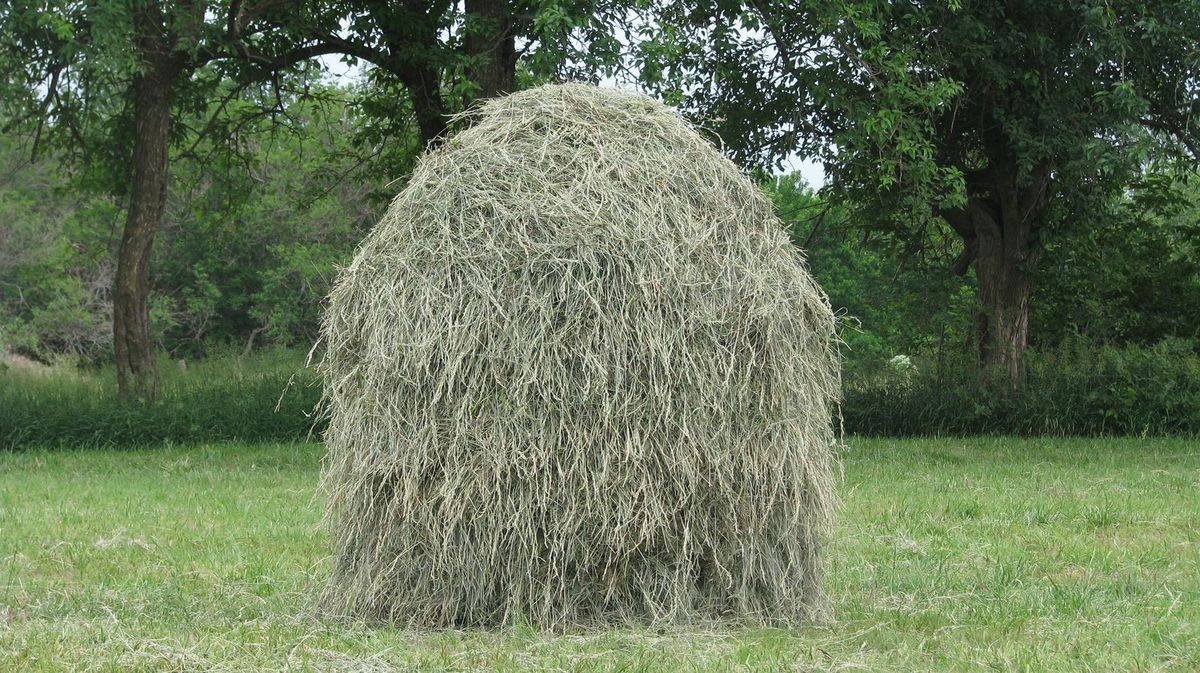 The haystack
Thunder-clouds have darkened the northern sky.
In the foreground, sunshine is still bright on the bramble flowers, the foxgloves and the pink campion.
From the clouds a fork of lightening flashes to earth, and nearby the thunder crackles.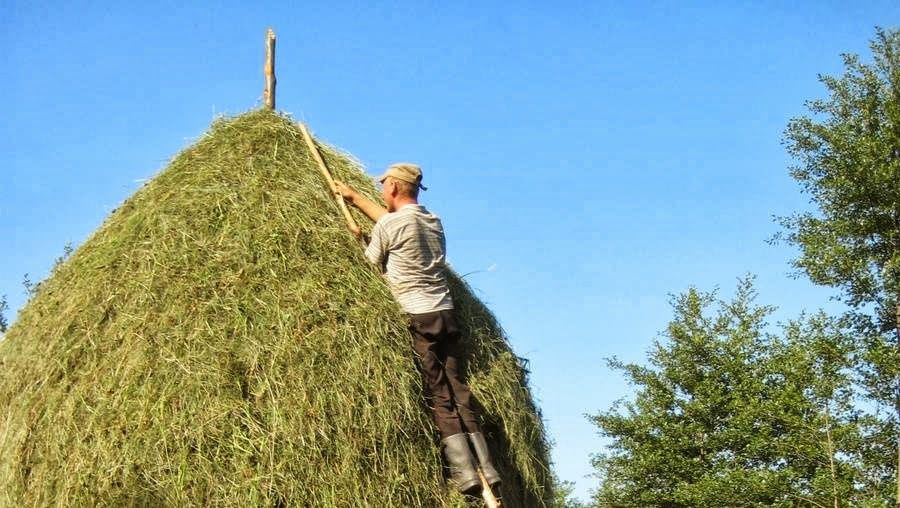 The farmer is just in time to stretch his tarpaulin and keep the rain from his new-stacked hay.