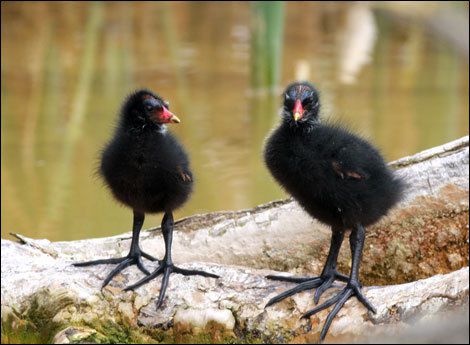 Moorhen chicks
Of the original fourteen chicks that were hatched on their island-nest, only half are still alive.
They follow their mother obediently, but since she doesnnot know how to count, she does not miss the laggard when it falls exhausted by the way.
By now the dangers of the early days are passed, and so these seven chicks are likely to become full-grown moorhens.