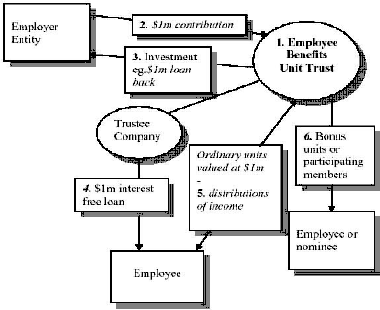 Employee benefit trusts are commonly used by companies to so as to pay their top-earning employees which would avoid paying,
Cheating on the income tax and NICs that would be payable under the Pay As You Earn.
This is an another example of how the rich avoid paying even the basic taxes.
They use lawyers and jump hoops around the tax laws.
But sometimes you could jump into a ring of fire.
Perhaps we should re-enact the old English Saxon laws of the "the ordeal by fire"
The gained profitably at the expense of society and so you be accountable in a proper manner.