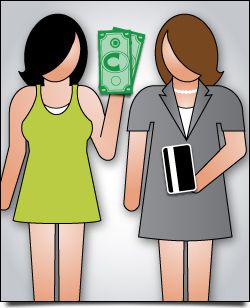 A CASHLESS SOCIETY
Is it a question of control?
Does it exist?
Where then does it exist?
A cashless society lacks banknotes and coins, instead has digital information as a representation of money.
There are an increasing number of cashless payments in some countries, nearly half of financial transactions in USA are cashless
A banknotes society is often associated with criminal activity, counterfeiting, or tax evasion.
However the cashless society is associated with a totalitarian survellience of control.
One in seven in Britain no longer carry cash, as they become reliant on card and smartphone payments, most do not have a wallet or a purse and fear that notes and coins will become obselete.
It now seems that there is a dual society where cashless exists alongside traditional cash in many countries. Where some are attempting to push cash away in favour of electonic transactions.