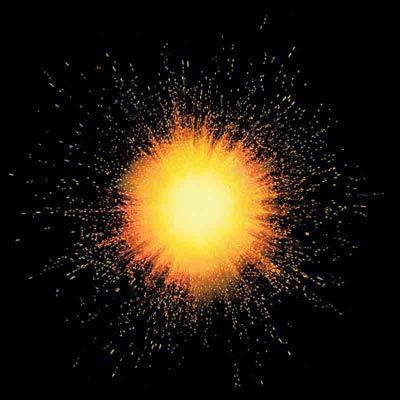 The Big Bang
The big bang had appeared in the time of the dinosaurs it had appeared with all the metorites
you can find out about at the pages five and six.
Could the Big Bang theory be wrong? A proposed new model of the universe argues yes—the universe has no origin point at all.
In science, the theories with the most staying power are the ones that explain what we don't know with the most simplicity and elegance. And surprisingly enough, the simplest new theory in quantum physics may be the one that's most difficult for us to wrap our heads around: The universe has been around since, well, forever.