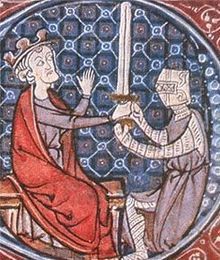 How they lived in the times of the Normans.
The Norman king was the ruler of the kingdom.
The King owned the land and the forests,
He gave land to the barons and to the abbots, who knelt down and, placing their hands in his, promised to be his men, to obey his laws and to give him soldiers and money when they were needed.
Thus, the Normans said that every man had an overlord.