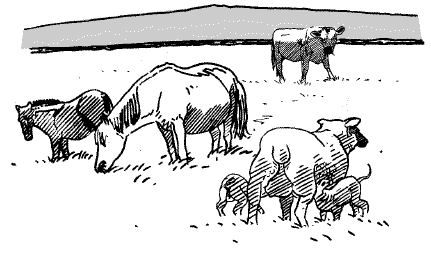 .
How the people lived during the Norman times.
Outside the fields was the common-land, where the animals could graze.
Each one was marked with its owner's mark.
If a a cow strayed, it was put into a little yard with a fence round it, called the pound.
The owner had to pay two pence to get it back.