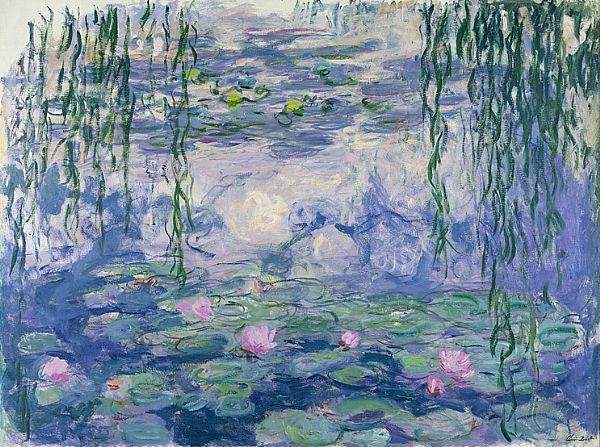 What to say when you visit to see it in the Louvre
Je trouve que c'est important de voir les Nymphéas comme un ensemble au lieu d'étudier chaque tableau individuellement. — I think it's important to regard Water Lilies as an ensemble instead of studying each painting individually.
Il faut regarder chaque tableau et de loin et de près pour découvrir l'ensemble. — You have to look at each painting from afar and close up to discover it completely.