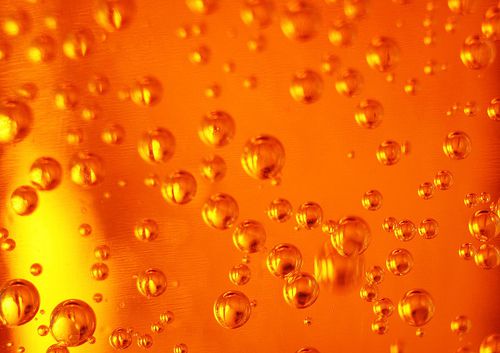 Bubbles are marvellous in champagne but how to keep them longer to remain?
But also for coca-cola, pepsi and Irn-bru all those fizzy drinks.
How is it possible to keep the bubbles in the fizzy drinks.
There was an old trick of putting a metal spoon in the top of an opened bottle of champagne in order to keep it bubbly.
But the short answer to that is that it does not really work.
What does keep something bubbly is keeping it cold.
So keeping it in a state where the carbon-dioxide wants to stay in the liquid, and keeping the pressure there, by perhaps putting a lid on.
So something out by the side on the table will get flatter than maybe if you put it in a fridge and if you put it in the fridge with a stopper on it then it would keep the fizz in even more.