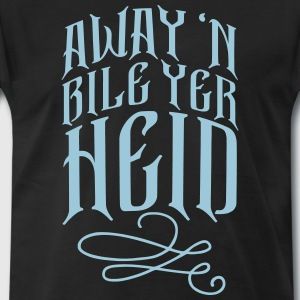 "Awa' an bile yer heid"
This Scottish phrase is another one that needs a double-dose of translating! Simply putting it into English results in "Away and boil your head!" - which probably won't help you much.

What it means is something along the lines of 'Get lost!' or 'Forget it!' - and it's usually said to someone who is deemed to be talking rubbish, or wasting your time.
.
To be told to "Bile yer Heid" or Boil Your head, is to be told not to be so ridiculous or to be so absurd. Can also be used as a term of exclamation if someone is doing something stupid and its annoying to you. It is a common phrase in old scots but is still used today.