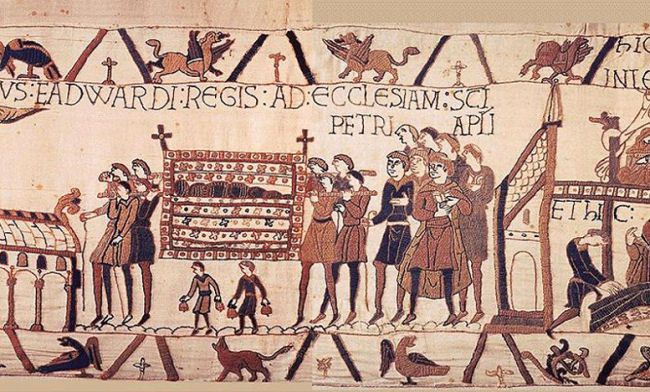 The Normans
The last big invasion of Britain was made by the Normans, from France, led by Duke William of Normandy.
William declared that Edward the Confessor had promised him the crown of England, but as Harold would not give up his kingdom, William and the Normans made ready to attack.
They built ships and filled them with stores, horses and even parts of wooden forts, which were to be put together when they laned.
In 1066 the Normans landed in Sussex, with an army of mounted knights and foot-soldiers.
They defeated Harold and the Saxons in a great battle.
The battle of Hastings.
Harold and most of his noblemen and Earls were killed.
William the Conqueror became King of England