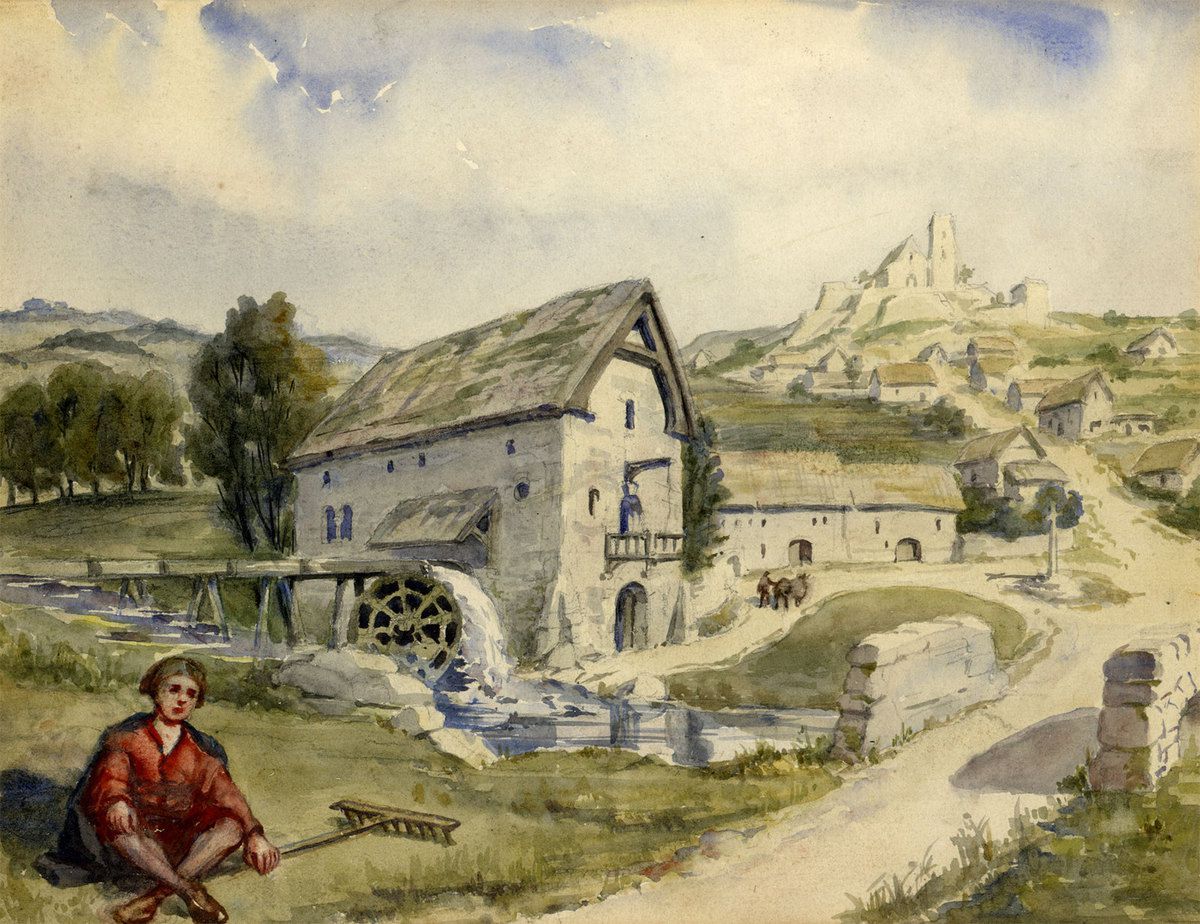 Norman house.
In the Norman house they could draw a curtain or screen across one end of the hall, the lord made a small room for himself and his lady. This private room was called the solar. They would go together to talk and the lady would sew.
They also slept there.
Sometimes the solar was an upper room reached by a ladder, or by an outside staircase.
The lord had a big wooden bed, with a feather mattress, a bolster, linen sheets and a coverlet of fur.
As they had no cupboards, the lord and the lady hung their clothes on a pole sticking out from the wall.
Jewels, money and important manuscripts were kept in a heavy chest.
The lord also had a little room cut in the thickness of the walls, called the treasury.
He kept his wine and othe valuables in there.
Stools and the baby;s cradle made up the rest of the furniture, and there was a fireplace against one of the outer walls.