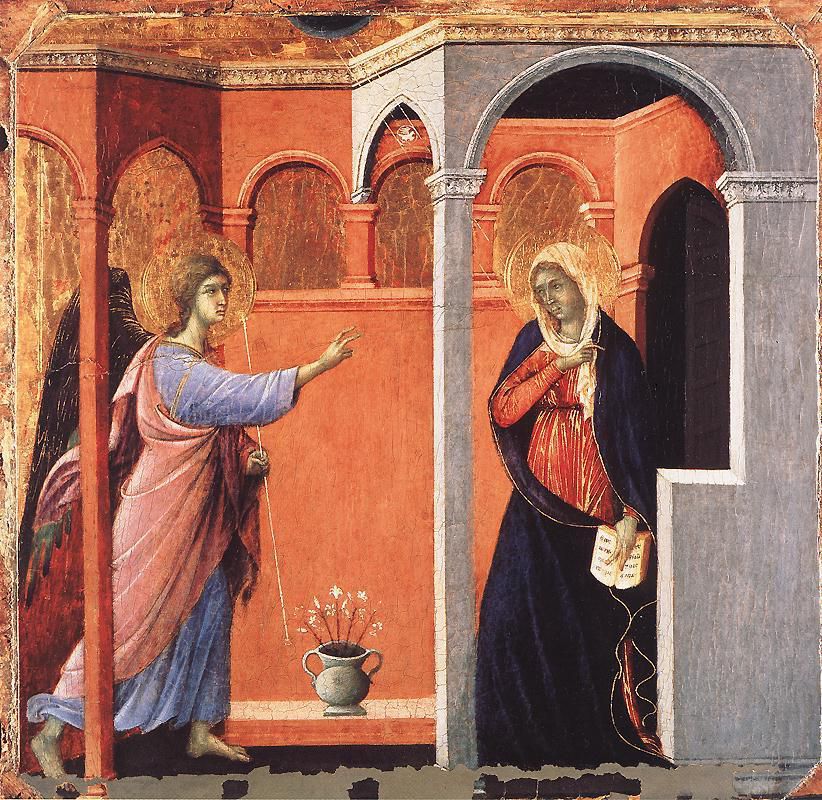 Thousands of times I have been in The National Gallery being in the middle of many of my journeys. I could go through one entrance and exit through another so by shortening the journey and have the pleasure of the paintings to accompany with.
A painting that is worth to pause and contemplate is "The Annunciation". It was done on a wooden panel that would have be seen in an Italian Church on it's alterpiece (A Maesta Alterpiece"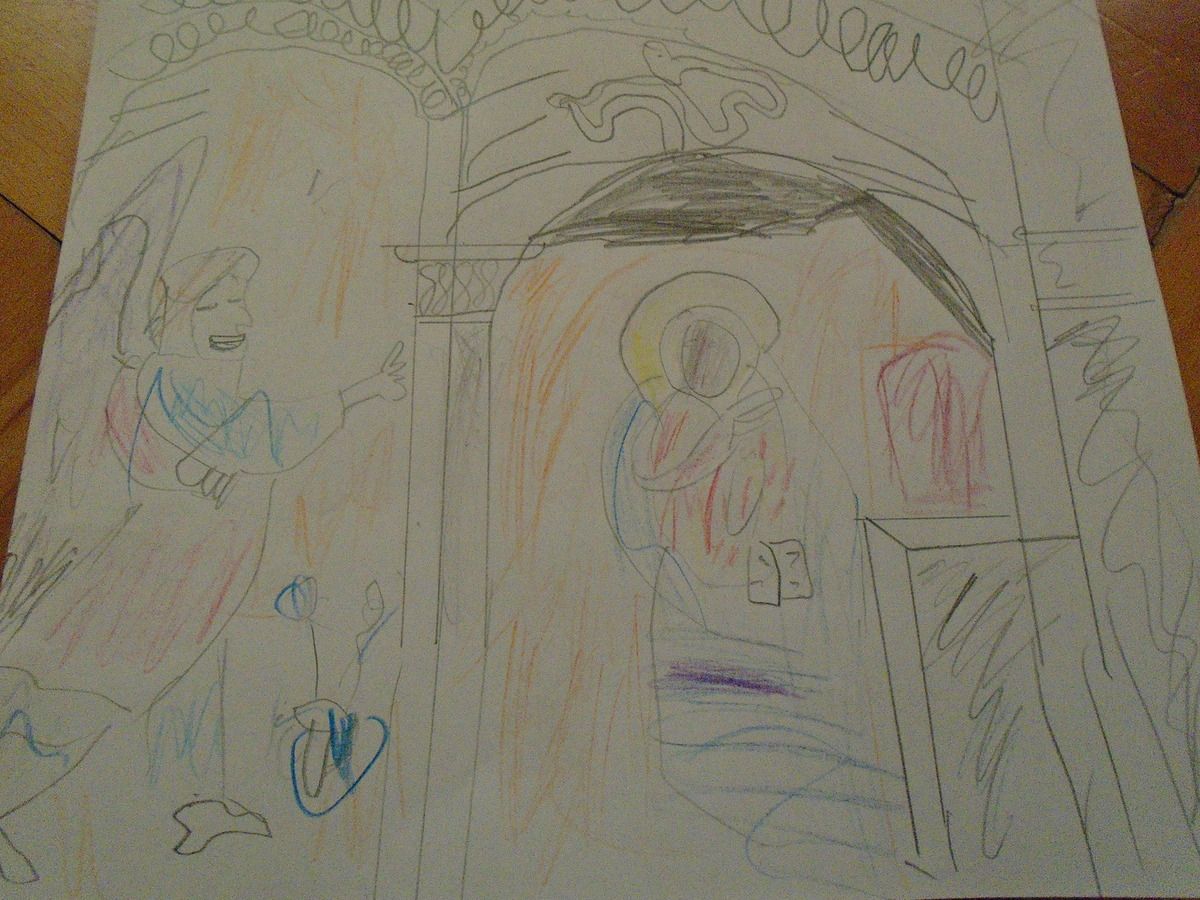 It is an interesting painting to have children in front of and to allow them to do some sketching from it.
It is a simple story told rather well.
It contains so many essential elements of a great painting.
The shading of the archticture gives the illusional feeling of the third dimensional world, yet the aspect of the wings gives it the touch of a mythological world.
The latin written on the book gives it a learned aspect showing the importance of education with the flowers in the vase brings the natural world indoors.
The colourful clothes shows the fashions of that time that would even look smart today.
Finally the Halo is gentle and often missed by children and when it is pointed out they are surprised and then they enjoy the explanation.