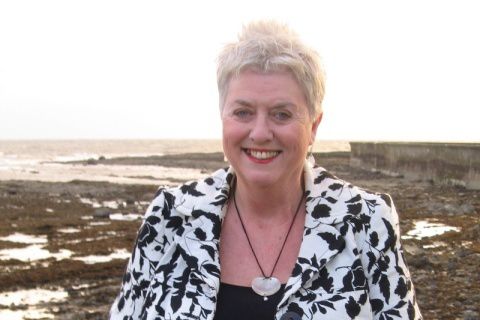 COTTAR WIFE by Shelia Templeton
There wis ae year we laisted the hale
twalmonth
twa hale terms, fae wutsunday an roon
again
- afore my man fell out wi the grieve, as
wie his wont.
So it wis back tae the feein-mairket an a
new fee,
a different cottar hoose, an ootlin wife i
the big hoose
nae kenning fit she'd except o'me.
Aathin clyted
oan the cairtie, bairnies, dishes, sticks
o furnitur
the sheltie strainin atween the shafts,
An my man
dour faced, black browned, reddy wi his
han
gin onybody daur an argie-bargie, My
hert was wechty
weerin awa fae that [lace, my face
begrutten in saut -
but nae for the cottat hoose, tho it was
bonnie eneuch.
My tears were for the grun, the blaik
grun, its saft dairk
easin hert-saire at Martimas. crummin
thow my hans.
faan I'd plunted bulbs - blewarts, snaa-
file stars
O Bethlehem, skirie tulips, vauntie in
their ailken skirts-
its bountie i the simmer time, keepin us
in maet,
the wye it seemed tae sigh efter a rain
dookin.
An fit wad I gie, tae plunt a gean or an
sipple tree
its croon o fite flooers broobit wi the
pink o dawnin, ilka Spring
- wad lichten my ivery slep, lift the verra
hert oot my breisr,
But a tree taks time tae spread its roots,
tae ease
intae the grun, Chynge disnae gree wi
that