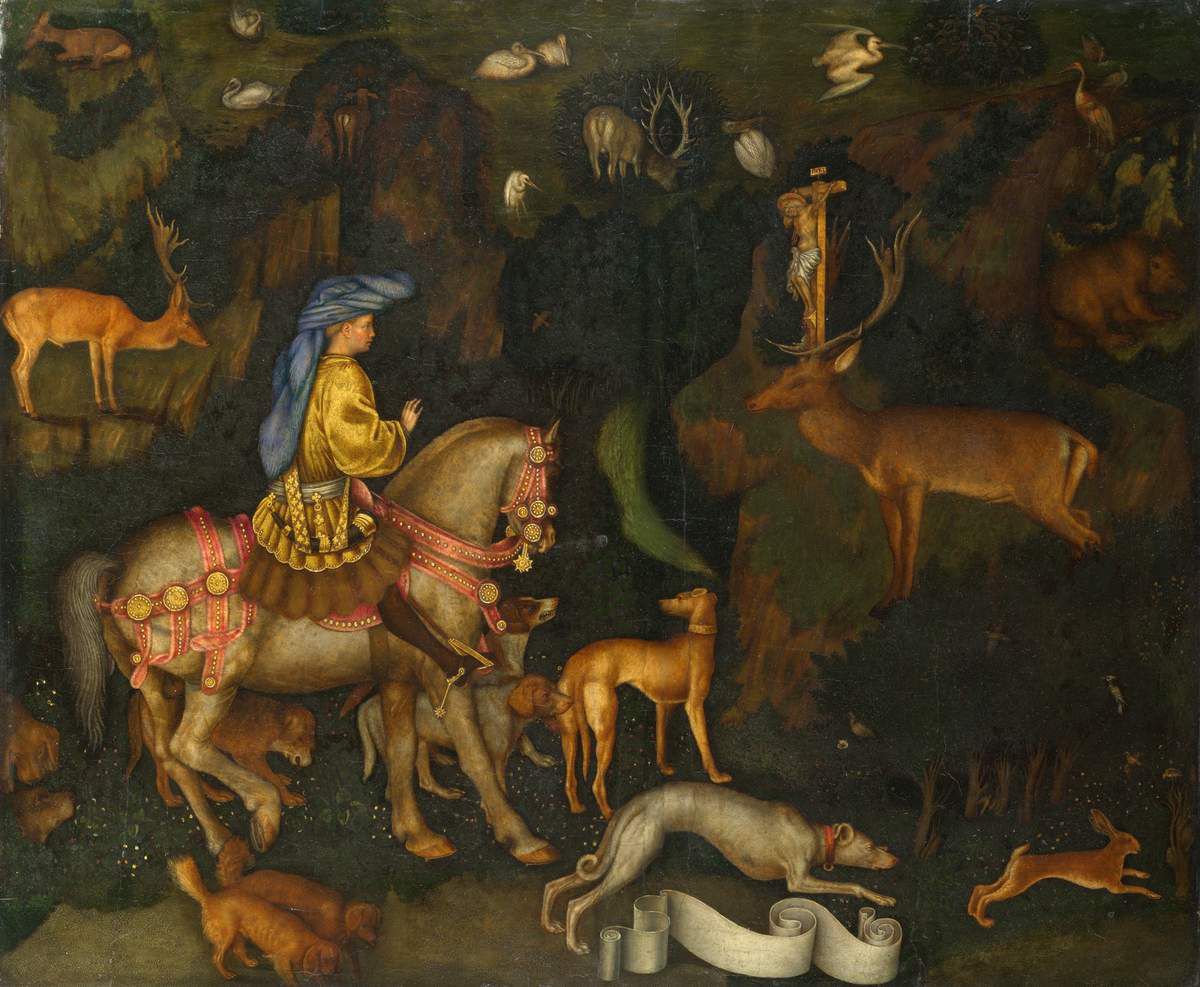 Antonio Pisanello: The Vision of St. Eustace
Whenever I have some time whilst walking through the National Gallery what I would do is that I would look at one picture.
So sometimes I would look at just this picture.
Spending perhaps about fifteen minutes bathing in the images.
Then I would walk on out into the London air with the spectacle in my head.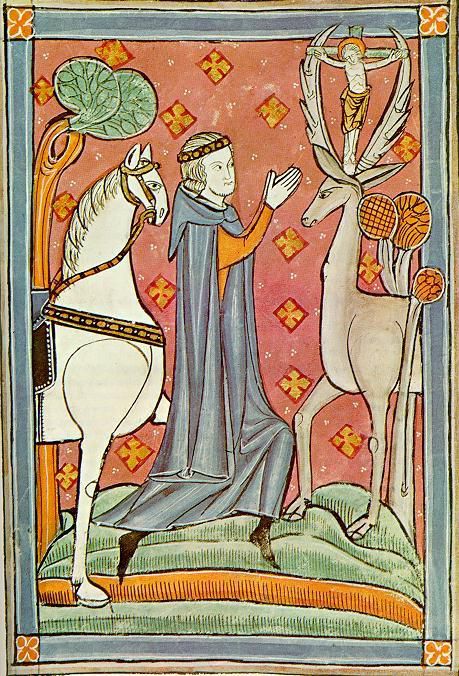 Eustace became known as a patron saint of hunters and firefighters, and also of anyone facing adversity; he was traditionally included among the fourteen holy helpers.