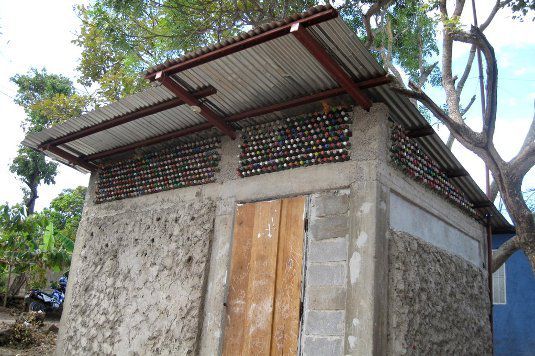 As like in so many places throughout the world the Ghana has a problem of the plastic bottles rubbish polluting the environment.
This waste of plastic in the waterways aids to the increase of flooding .
People in Ghana often discard the plastic bottles as litter especially as the lack of plastic re-cycling centres.
However there is a way to use those plastic bottles instead of throwing away.
There is a way to make houses using the plastic bottles instead of bricks.
An marvellous way to solve the problem of a growing rubbish blot on the countryside