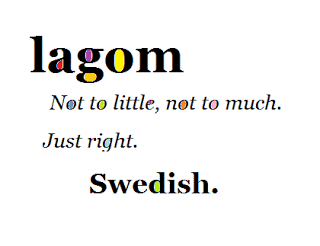 The Swedish concept of lagom was based on the Lutheran principles of self-denial,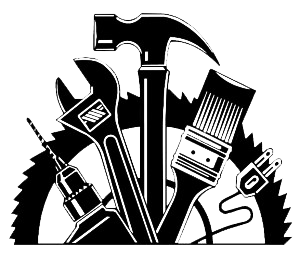 The Swedish government have decided to cut the VAT on the repair of possesions .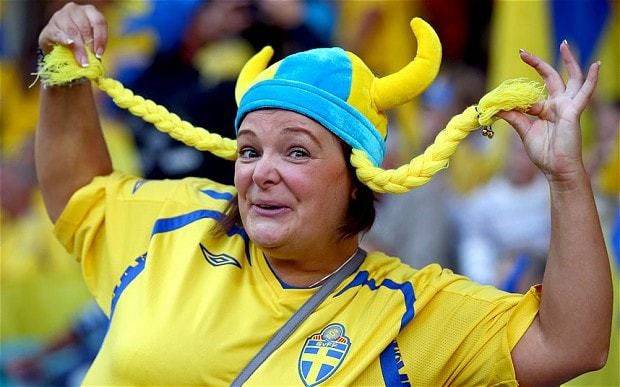 This has a way of knowing that real improvement in the quality of life requires more than simple acquisitiveness.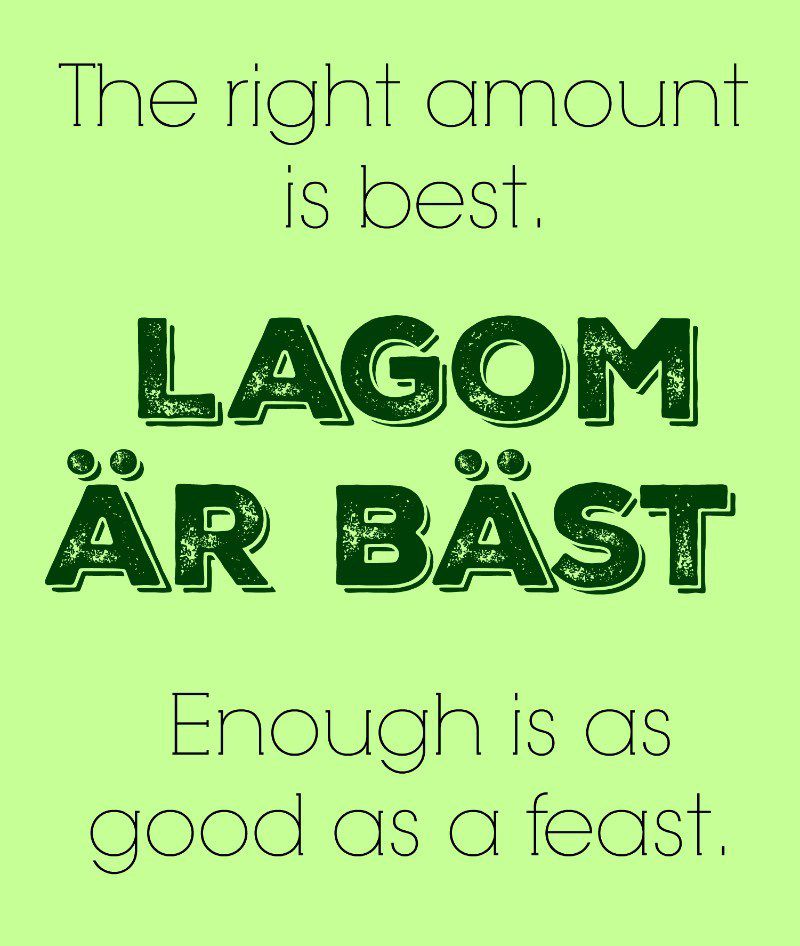 Lagom gives practical expression to secular action on the protection of the planet, and a start to reducing inequality in global living standards.
Lagom "enough, sufficient, adequate, just right".