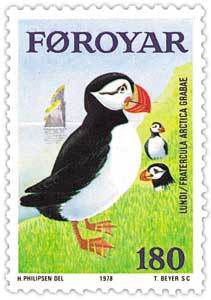 Our days in Scotland come from the Norse.
Monday the first day of the week.
The most important day.
A day for working and looking for food.
A day for flying and enjoying the air
English under the French rule forgot our Lundi
The Norse Lundi (Puffin) started the week
Moon as Monday can be for the English
But we in Scotland can claim our Puffin (Lundi) to start our week
.