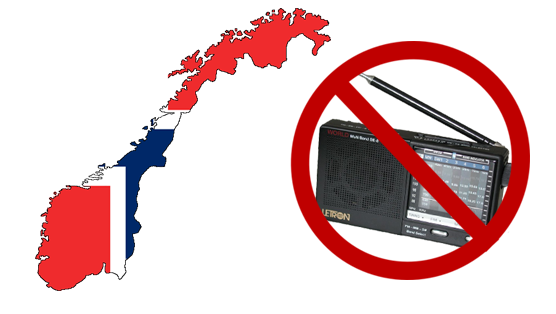 It seems that FM radio will be history in Norway
Fm is short for Frequency modulation,
FM was from 1933 but it seems that it will be the end in Norway in 2017.
It the USA over 90% of Americans still listen to AM/FM radio at least once a week.
However many in the USA turn to the internet to listen to the Radio/
I wonder if they will keep the LW radio for now it is Norway will be the first country in Europe that switches off the FM radio.
I have a digital radio but it is not possible to travel with it because it is not like FM and they have differing styles of digital radio that are not compatiblile,
So it seems that it will be a switch over from Fm in Norway to the Digital radio.
it will start on Bodø on the eleventh January in the north of Norway and then slowly it will be the whole of the Norway into Digital
Everybody will have to get a DAB receiver if they want to listen to the radio.
DAB is short for Digital Audio Broadcasting
The FM radio in Norway has five stations but it will have 22 with DAB
Many people listen whilst driving so they will have to get one in order to listen to the radio
First it was Norway and no doubt it will be Switzerland and the UK before the EU starts to put radio programs into the digital.
DAB has many lots of Radio stations but then I tend to listen to just a few .
However it would be nice to get Ulster radio by digital on the mainland
The digital radio does need a lot of batteries and they do not last very long so I just use digital at home and have it plugged into the electricity.
The reception of the Digital is not great when you have it some rooms so I have to have it beside the window in order to get a decent reception
The audio sound on the digital is not brilliant and terrible for listening to the classic music on radio 3
just like the sounds of a cheap mp3 it is compressed audio because the band with on digital is much smaller than on the FM