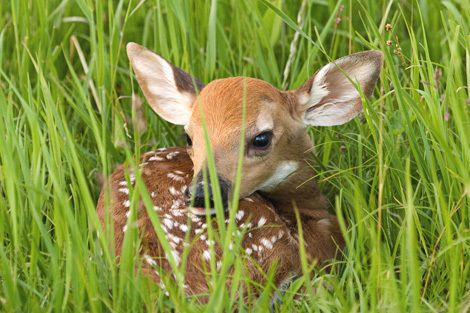 This happens in New York. A man is taking a walk with his dog. The dog sees a fawn. It is drowning in the sea.
The dog jumps into the water. It pulls the fawn to shore. The dog tries to bring the fawn back to life. It touches it with its nose and mouth. The man films all this.
The fawn goes to a centre for animals. It gets better.