Summer down by the canal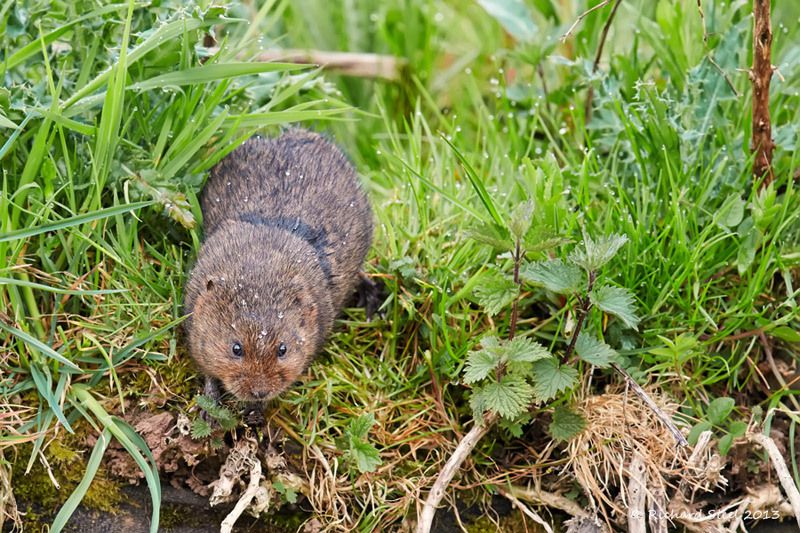 A water-vole is sqatting in shallow water by the canal-side, and is nibbling one of the many different kind of leaves on which it feeds.
The vole is a delicate feeder, and always keeps very clean even thoug it lives in a hole in a muddy bank.
It must not be mistaken for a rat, as the vole has a broader forehead amd much nicer habits.
It is closely related to the short-tailed field-mouse which is also a vole.