Ordeal by fire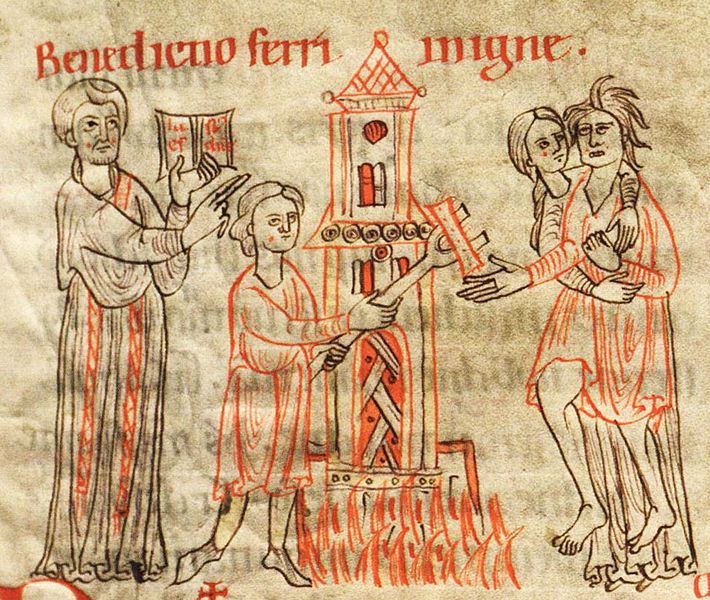 This was a punishment during the Middle Ages in England
If a man was accused of a crime, he might suffer ordeal by fire.
He had to carry a piece of red-hot iron for three paces.
His hand was then bound up.
If, when it was undone three days later, there were no blisters, he was innocent, but if he had blisters he was punished or killed.